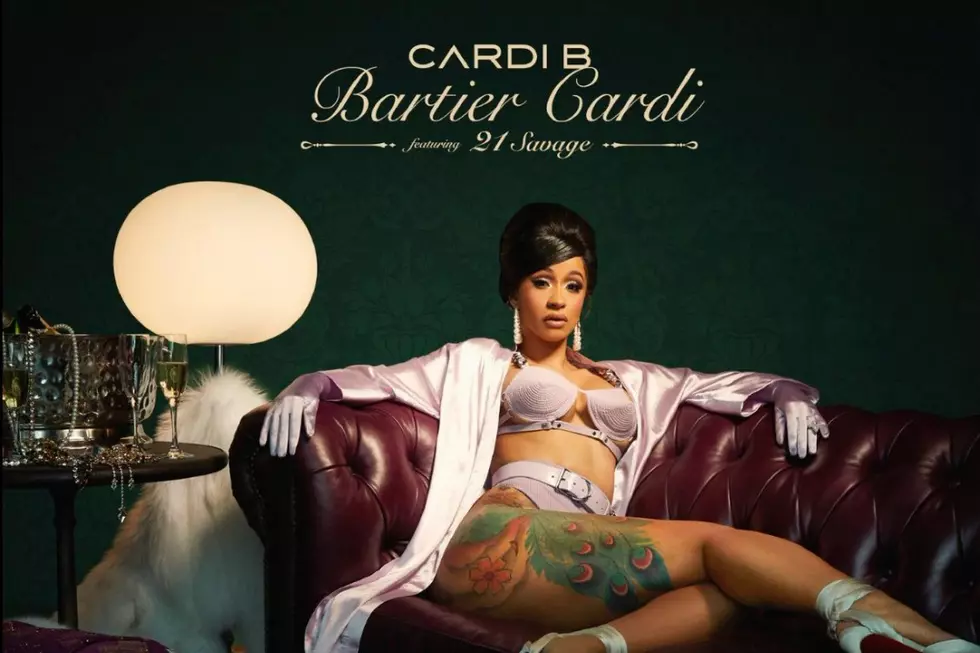 Cardi B Links With 21 Savage for New Song "Bartier Cardi"
Atlantic Records
For the track, Bardi pulls out a Migos-esque triplet flow as she spits about jewelry, sex with Offset and the high life. "Them diamonds gon' hit like a bitch on a bitch ass bitch/Bitch, you a wannabe Cardi/Red bottom M.J. moonwalk on a bitch/Moonwalking through your clique/I'm moonwalking in the 6/Sticky with the kick, moonrocks in this shit," spits Cardi on the track.
For his part, 21 uses the same take your girl approach as Bardi. "Your bitch wanna party with a Savage (21)/Saint Laurent Savage in an Aston (yeah)/High end cars and fashion (21)/I don't eat pussy, I'm fastin' (on God)/I'm a Blood, my brother Crippin'/Bitch, I'm drippin', ho, you trippin'/Told the waitress I ain't tippin'," he spits in his typically icy monotone.
Cardi still doesn't have a release date for her debut major label LP, but we know she's been hard at work on it. She's also now on the verge of raking in some awards to go along with her increasing fandom. A couple weeks back, the Bronx native was nominated for a couple trophies at the 2018 Grammys. Speaking with Jimmy Fallon, though, she said she feels like a winner no matter the outcome.
Check out "Bartier Cardi" below. Cop the track on iTunes. 
See New Music Releases for December 2017