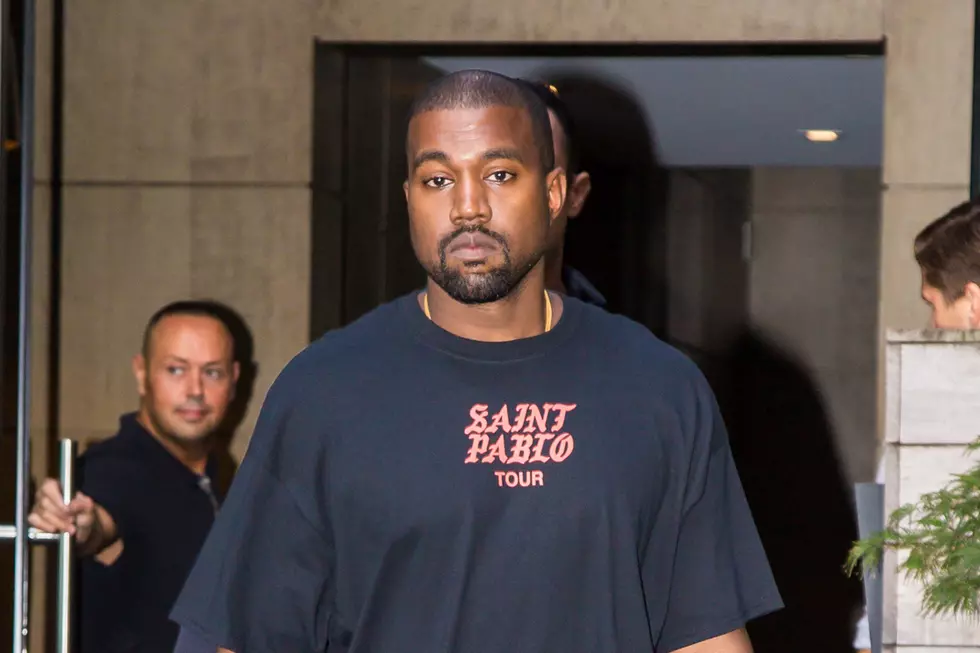 Young British Graduate Spends Thousands on Billboards to Get Hired by Kanye West
Alessio Botticell / GC Images, Getty Images
A young British graduate named Harry Dry is hoping to obtain one of the 160 jobs that Kanye West says he needs to fill this year for his company, and Dry's pitch method is certainly a sure way to stick out. The Durham University alum reportedly spent close to $6,812 on billboards in different cities in the U.S. and U.K. to encourage Yeezy to hire him.
Renting out a billboard in New York City's Times Square, London, U.K, Los Angeles, Calif. and Wyoming, Dry writes "Hire me Mr. West, I've got ideas" along with his phone number on each advertisement. Clearly, he wants the chance to work alongside the rap legend.
"Working with him would be an opportunity to learn from him," the 22-year-old tells XXL of his reasons for wanting to align himself with Yeezy. "I'd learn more from a week with him than I'd learn in 30 years working some corporate job. He's been where I am right now. I'm a young Kanye trying to make my mark and he's Jay-Z at Roc-A-Fella with the experience and knowledge! The roles have reversed."
As extravagant as Dry's methods might seem, they were only a means to an end. After all, Yeezy himself has never been all that ordinary.
"I was thinking about how I could get his attention," he explains. "The last thing on my mind was writing a C.V. I thought to myself, 'What would Kanye do?' I was trying to think of something big and bold. And the billboard idea just came to me. Kanye's opening offices in New York, London, Wyoming and Calabasas so that's why I chose those locations."
According to Daily Mail, Dry graduated with a degree in economics and currently works as a web developer. While speaking with the outlet, Dry said that he hopes to offer some of his creative ideas, which is certainly seen in his pitch method, to Kanye's company.
"I have been trying to stand out and thought there would be no better way than to this," he says. "He's got 160 jobs across four cities you have to be creative nowadays."
While he isn't too political, Dry says that he currently supports Mr. West's support of Donald Trump, and praises him for his "free thinking."
"It's healthy stand up what you believe in, you cannot just have one train of thought," he expresses. "You have to stand up to the mob mentality and express how you feel."
If you recall, Dry is also the same guy who launched the Yeezy.Dating website that helps connect Kanye fans who are looking for love. He hopes to share ideas on dating apps if he is hired by the super producer. Yeezy has yet to contact Dry, but if all goes according to plan, he will soon.
Check out each of the billboards in all of their glory over at Harry Dry's website dedicated to his pitch.
See Photos of Kanye West's Different Looks Over the Years