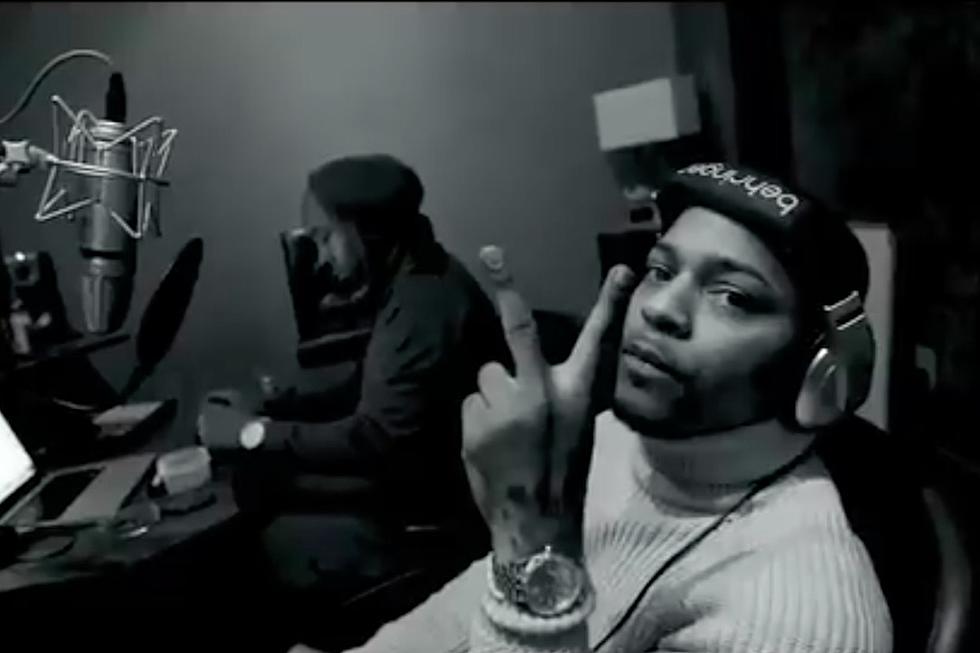 Bow Wow Teases New Song Ahead of 'Greenlight 6′ Project
smoss via Twitter
Bow Wow is ready to release some new music, and he's cooking up a new sound this time around. As the veteran rapper puts the finishing touches on his Greenlight 6 project, this week he teases the new tunes to come in a video on Twitter.
In the clip, Bow Wow is shown entering the studio as a preview of the song plays in the background. While there's no details on the name of the track just yet, it sounds like Bow Wow wants to assure fans that regardless of his circumstances and success, he's still the same guy they've known throughout the years. The entertainer, whose real name is Shad Moss, delivers some melodic lyrics while questioning those who have switched up after hitting the spotlight.
"Shots still the same, niggas/Why these other niggas switching up?" he sings. "Shots still the same nigga/All this money just a plus, nigga."
According to the Otto the Director-produced visuals, the new song from Bow Wow is slated to release on Feb. 22, and may be releasing through Jermaine Dupri's So So Def label. The end of the video features the record label imprint's famous logo, which Bow has worked closely with since the 1990s when he was first blowing up.
However, in an Instagram video of the same clip, it seems that the track will not appear on Greenlight 6. "THERE IS NO AUTOTUNE ON G6. This song was for promo use ONLY!!!!" Bow Wow wrote in the comments section of the post.
This means that Greenlight 6 will likely drop on Feb. 22.
Hearing new music from the Ohio native will definitely be a good distraction for his social media following, as he has notoriously become the butt of many jokes online over the last year or so.
Take a listen to a teaser of the brand new song in the video below.
See New Music Releases for February 2018