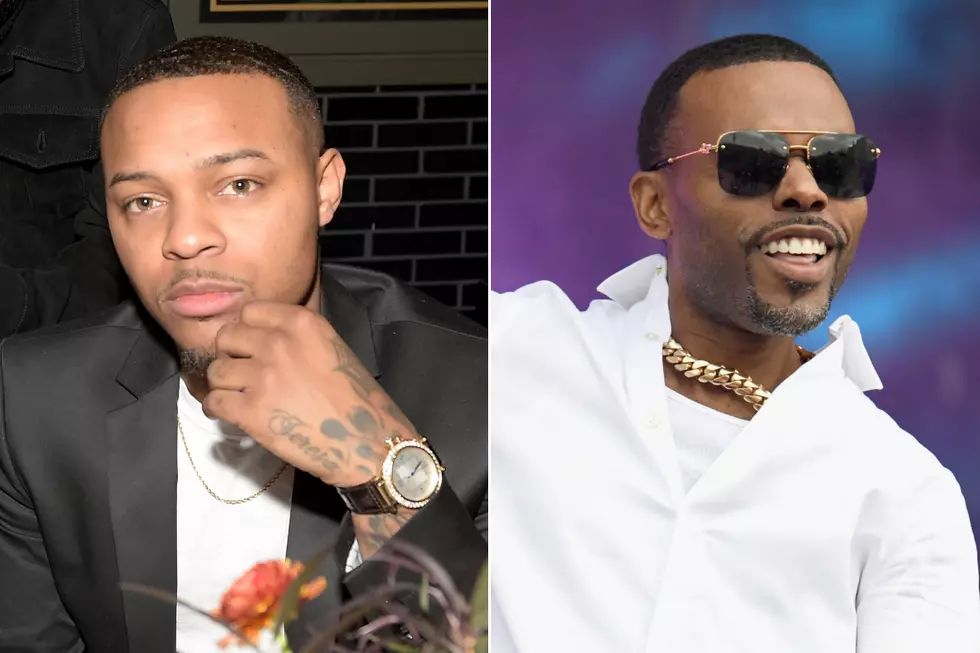 Bow Wow Flames Lil Duval for Saying He Threw 50 Cent's Money in Strip Club
Marcus Ingram / Craig Barritt , Getty Images (2)
After dominating Atlanta with a series of parties this past weekend, 50 Cent said that artists like Dave East and Don Q reportedly owe him money. In an Instagram post he uploaded yesterday (June 11), Duval boasts that he was at the strip club with Fif and his crew and asserts that he's the only one who didn't touch the G-Unit boss' cash. He also accuses Bow Wow of throwing around a lot of 50's cash, and the rapper born Shad Moss quickly responded.
"Don't watch my pockets, I watch me," Bow Wow told Duval in a now-deleted Instagram post yesterday. "Matter of fact, I'mma charge your ass for helping your big headed, little body ass up on that bar last night. I'mma charge you. You see, ain't nobody pick your little ass up. I picked your little ass up and put you on the bar next to all of us. That's about $1000 right there. Courtesy fee."
The post features a video of the Growing Up Hip-Hop star throwing stacks of cash alongside Fofty. In the same breath, Duval also claimed that Fabolous and Trey Songz owe 50 money as well.
This comes after Don Q made an attempt to clear his debt with 50 off rip. On Monday (June 10), the Highbridge rapper jumped on his own Instagram account to tell Fofty that he's ready to pay his dues.
Check out Lil Duval's posts about Bow Wow below.
Read 10 Wild Stories That Took Place During Hip-Hop Tours