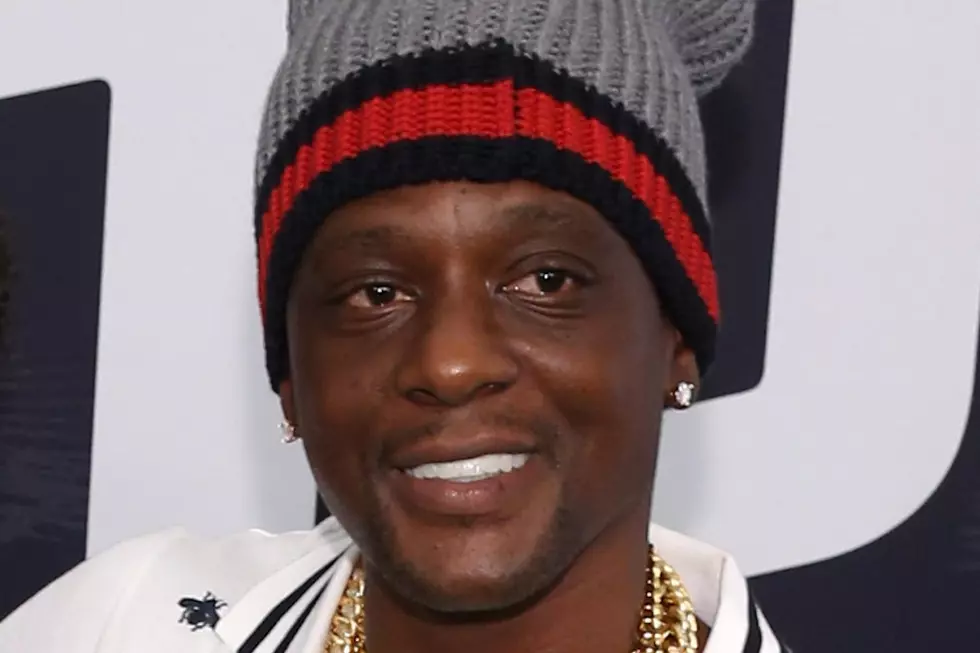 Boosie BadAzz Bashes News Station for Saying His Concerts Have History of Violence
Bennett Raglin, Getty Images
Boosie BadAzz has some words for one news outlet that he apparently feels mischaracterized his concerts.
In the caption for the post, which includes a video clip of the news outlet speaking on Boosie, Boosie says: "SMH YALL DOING THE MOST ‼️THIS IS DISRESPECTFUL N FUCKS WITH MY MONEY SO YOU FUCKING WITH MY FAMILY ✅fuck y'all I WASNT AT NOT ONE OF THOSE VENUES WHEN ANYTHING WENT DOWN" REPORTERS " n my name n BOOSIE NOT BOOZIE BIH ,n look at this ol nigga right here smh, I BEEN DOING POSITIVE SHIT SINCE I CAME HOME REPORT THAT ‼️GUESS ILL ALWAYS BE THE BAD GUY ‼️THEY CANT STOP ME THO THIS GOD PLAN 🙏YOU FIND 5 SHOWS OUT OF 300 SHOWS FOR YOUR STORY SMH n his fat white ass had to say I was found not guilty of first degree murder at the end SAD." 
In the clip in question, reporters say police officers in the area of one of Boosie's concerts, which was then set to take place at Club Empire in Little Rock, Ark. on both April 6, were staying vigilant with regards to Boosie's shows.
"We are learning that the artist has a history of violence at or near his concerts," says one anchor for the station.
See 65 Hip-Hop Albums Turning 20 in 2019