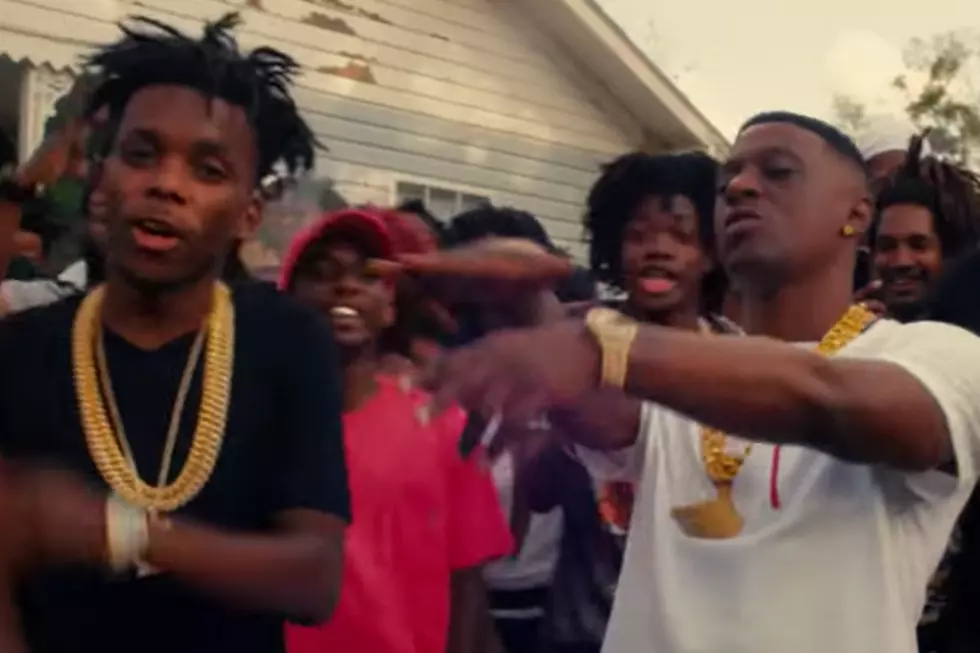 Boosie BadAzz and Baby Soulja Hug the Block in "Dirty" Video
WORLDSTARHIPHOP via YouTube
Boosie BadAzz and Baby Soulja hold down their block in the new video for "Dirty." Released yesterday (March 13), Baby and Boosie use the three-minute visual to depict the nit and grit of life in the South.
"Can't trust a soul so your house gotta have cameras/That's how it is in that dirty, where the police work for us/You ain't got a car, you catch the bus/I'm from where if they try you retaliation is a must/I'm from where if you cut that heat on yo momma fuss/That's what happen in that dirty," spits Baby Soulja in the first verse.
This video for "Dirty" actually made headlines before it even dropped, but it wasn't due to anticipation of the visual. During the filming of the video last month in Jacksonville, Fla., a man was shot and killed near the video shoot. According to News4Jax, a shooting went down near the intersection of Moncrief Road, Myrtle Avenue and West 26th Street that claimed the life of 22-year-old Kyree Corley and left four other people injured. At the time it was unclear whether Boosie or Baby Soulja were on the set at the time of the shooting, but now that the videos out, there is b-roll footage of cops pulling up to the video shoot. Still, the Baton Rouge legend and the young upstart seem calm cool and collected in the video.
Check out the video for "Dirty" below.
40 Hip-Hop Albums Turning 20 in 2017