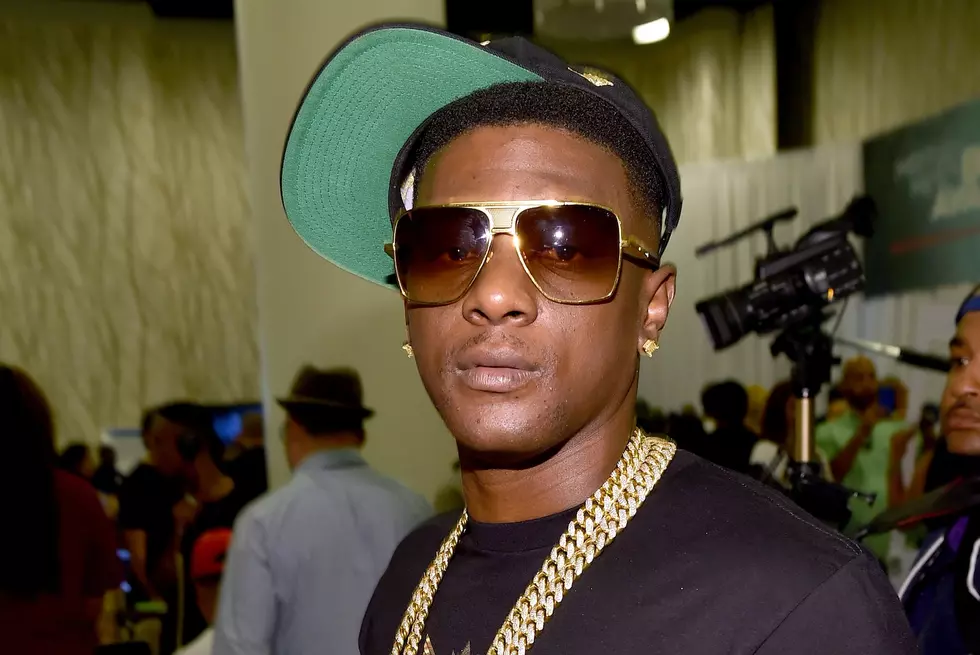 Boosie BadAzz Welcomes New Baby Daughter Into His Life
Alberto E. Rodriguez, Getty Images
Boosie BadAzz shared some good news on Instagram Thursday (June 2), posting a picture of a newborn baby, his new daughter. "My New Bby Girl" he wrote underneath. All congratulations are extended Boosie's way.
Back in March of 2014, four of Boosie's baby mothers were reportedly going to networks to shop a reality show about their unusual friendship. At the time, the four women had had all of Boosie's seven children, and whether his new daughter makes eight isn't yet clear. Boosie did say later that year that he was alright with the reality show idea and perhaps a new addition will revitalize the premise.
"At first I wasn't with it at all," he said in June 2014. "I thought it'd make my children argue, all their mommas. I ain't gonna stop nobody from getting money. If they want to get money, I ain't gonna stop the show or nothing like that. I ain't gon' be in it. But I ain't gonna stop them from getting their money."
Boosie has used Instagram to share details about his personal life before, when in November of 2015, he revealed to his followers that he had been diagnosed with kidney cancer, writing, "I need all my fans to pray for me Doctor just told me I have cancer on my kidneys prayer is power that's why I'm letting the world know prayfaboosie." He has since won his battle and is able to celebrate his new joy with all of his fans.
18 of Boosie BadAzz's Most Baller Instagram Photos