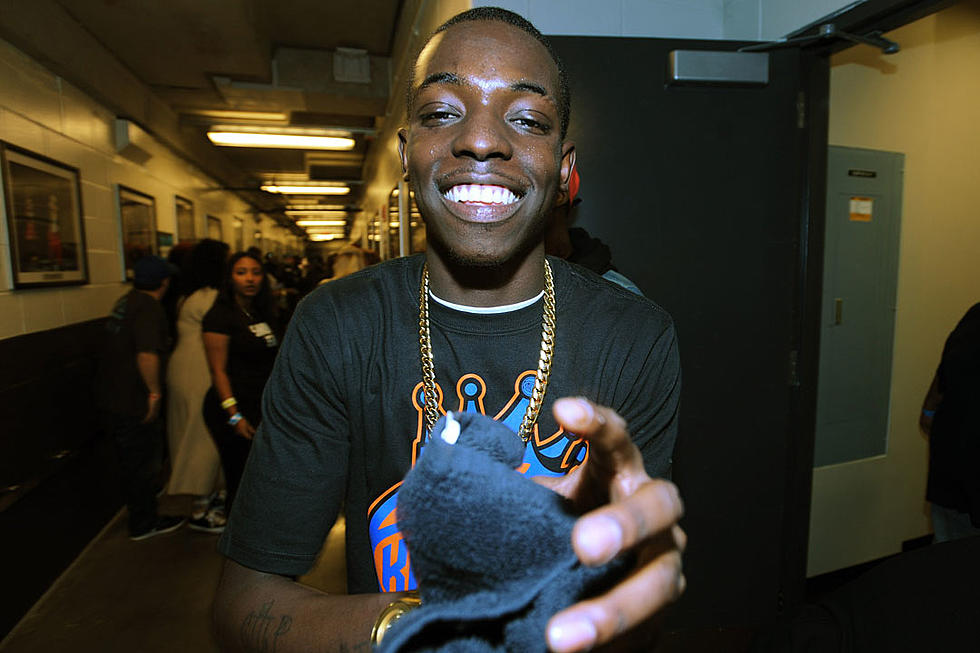 Bobby Shmurda's Mother Shares New Photo of Him in Prison, Says He's in Good Spirits
Brad Barket, Getty Images
"Great visit with my stinky.....the count down continues 22 months to go," Pollard wrote on Instagram. "Chewy is in great spirits he sends his Love and he can not wait to be back to work."
The math puts Shmurda at a release date of December 2020, which is right in line with with his mother's last update from Oct. 2018. Last spring, TMZ reported that Shmurda has a parole hearing scheduled for August 2020, and could be eligible for early release as early as December 2020. Looks like he's right on track, so long as no infractions hold him back in the meantime. The "Hot Nigga" rapper previously has had some issues with good behavior behind bars in the past, racking up 11 violations that include drug possession, fighting and possessing a shank.
Prior to fellow Brooklyn rapper 6ix9ine's recent arrest, he featured Shmurda on "Stoopid," a cut off his Dummy Boy album. The visual was filmed while 6ix9ine was visiting Dubai, with Shmurda appearing via a clip from his "Hot Nigga" video.
Check out the latest photo of Bobby Shmurda below.
See 22 Hip-Hop-Related Police Raids