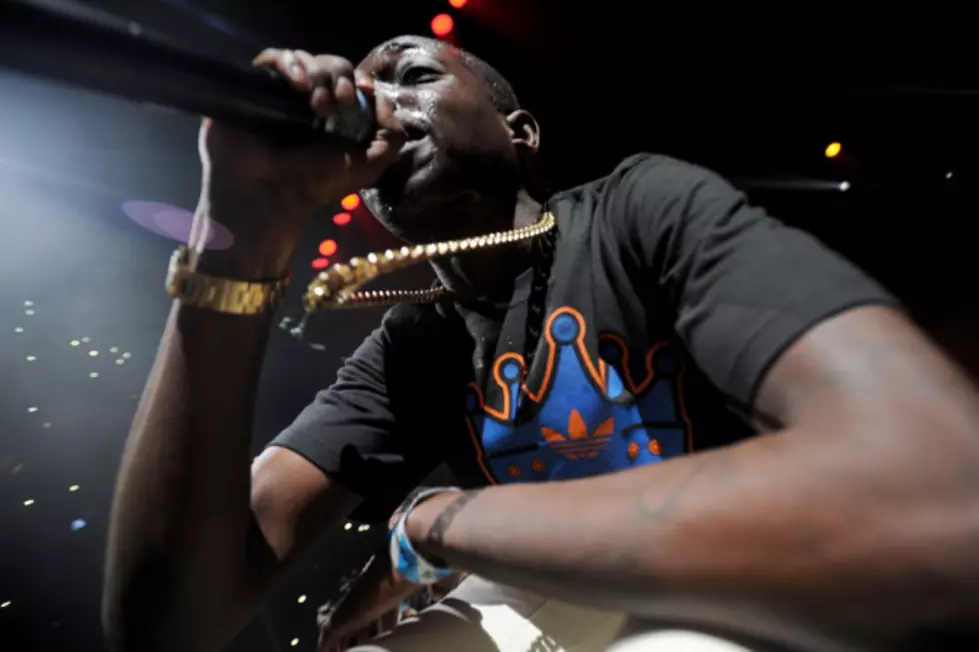 Bobby Shmurda Says He's Innocent
Getty Image
In an in-depth profile by New York Magazine, Bobby Shmurda opens up about his childhood, growing up in Brooklyn, his rise to fame with "Hot N***a" and why he believes he is innocent.
"I'm innocent," said  Shmurda "I'll explain it to all of them. I'm just a young, black kid coming from a nasty neighborhood. I made it out, and a lot of people don't want to see that. There's people with ten murders that got $500,000 bail, and I'm not even on an attempted murder. I'm guilty for where I live. I was never part of no gang. That's just because of the neighborhood. You don't even have to be in the gang to be in the gang. You can probably just grow up in the neighborhood, you part of the gang already."
Bobby Shmurda, Rowdy Rebel and other members of his crew GS9 were arrested back in December. The December charges against Pollard include weapons possession, conspiracy to commit murder and to commit assault, and possession of drug paraphernalia. Bobby and Rowdy's bail is $2 million. Prosecutors argue that Pollard led his crew in a conspiracy to sell crack and murder rival gang members. Shmurda's lawyer Kenneth Montgomery—who XXL spoke to recently—argued that there is no evidence that places Bobby as the leader. Bobby Shmurda and Rowdy Rebel's trial date is June 25.
In previous interviews with the New York Times and Billboard, Shmurda spoke very candidly about his frustrations with his label, Epic Records, and does so again in this piece. After "Hot N***a" dropped last July, many labels including Rick Ross, Atlantic Records, RCA, and 300 wanted to sign him. He eventually signed to Epic for $1.5 million. However after the arrest the label didn't post the young MC's $200,000 bond before his trial date.  "It is quite off to me why they aren't helping him," said Bobby's lawyer. "But I guarantee once he's out, they'll be all over him, trying to make more money from him."
Bobby feels that he's not sure if he can trust Epic Records. "Epic is telling me it's not because of them, it's 'cause of Sony," he said. "But I don't know. I felt like if I'd have signed with Rick Ross or signed to 50 Cent, they'd have come and got me. They'd understand me more."
Read the full profile on Bobby Shmurda here.