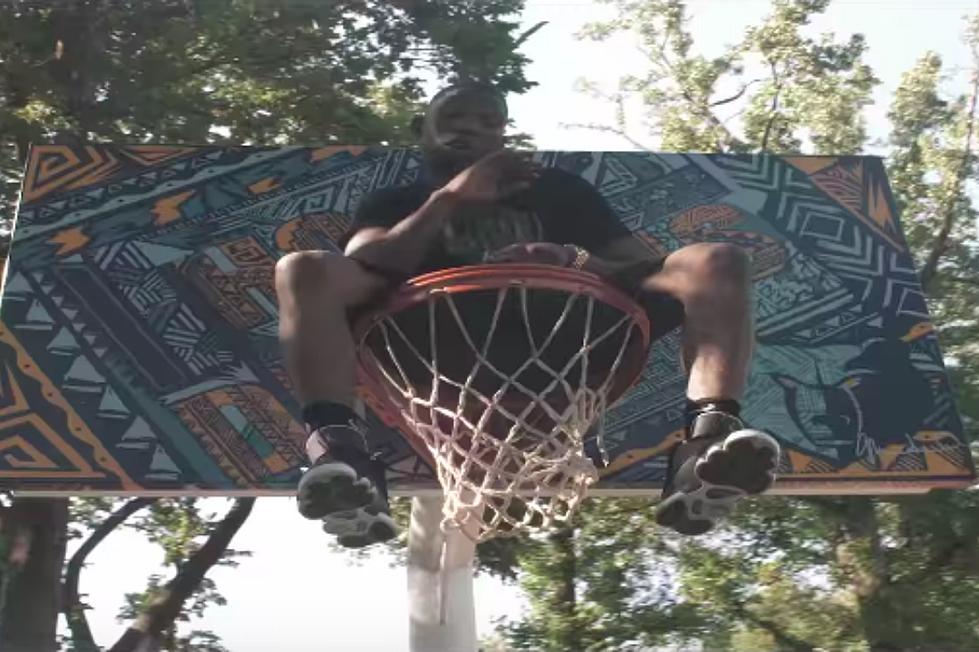 BlocBoy JB's "Shoot" Is One of the Hardest Songs in Memphis Right Now
BlocBoy JB via YouTube
Memphis has long been one of the most fertile rap regions in the U.S., from the days of Three 6 Mafia and Tommy Wright III to today, as Young Dolph and Yo Gotti compete to be the king of their city. But this year, a 21-year-old rapper named BlocBoy JB is making a name for himself with a song called "Shoot" that we can't get out of our heads.
The song, produced by local beatmaker Tay Keith and recorded in BlocBoy's closet, was included on JB's July mixtape Who Am I 3, but a couple weeks after releasing the tape, JB dropped the "Shoot" video. Filmed at Denver Park in the Frayser area, the video included shots of JB busting a dance move that almost looks like the running man and the chicken head dance. JB says he came up with the move while dancing in the mirror, and now it's starting to go viral in his city.
Who Am I 3 is filled with JB's no-nonsense raps, and some of the project's charm comes from the fact that you can tell it was recorded in a closet. Other highlights include "No Chorus Pt 10" and "First Day Bacc On Da Blocc," all of which (found below) prove why he could be the next Memphis street rapper to blow.
Now, after dropping another mixtape in September called The Purple M&M, JB is working on a new project called Semi. We'll be waiting for it. Watch "Shoot" below.
New Music Releases for October 2017