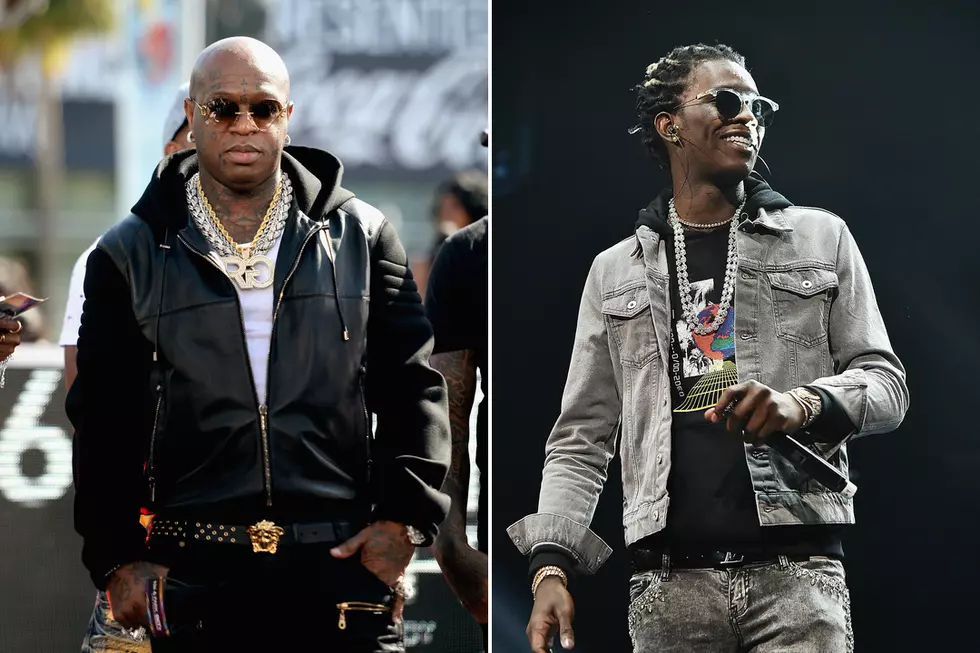 Birdman Says Next Rich Gang Project Will Be Him and Young Thug
Matt Winkelmeyer / Theo Wargo, Getty Images (2)
Birdman and Young Thug are teaming up for another Rich Gang mixtape. During an appearance on Travis Scott's .WAV Radio, Birdman revealed that he and Thugger have already recorded 10-12 songs for the project.
"Me and Thug working on a part two right now," Birdman told Scott. "That's what we doing right now, so we looking to drop it probably whenever we say go. But we got a good, solid 10-12 [songs] that we really, really like. Part two gon' be me and him."
Birdman also got into the long running drama of Lil Wayne's Tha Carter V. While he would not provide any real details, the Cash Money Records co-founder claimed that Weezy's LP would be released. He expressed his support for Wayne and said that he wanted to move past their legal battle.
"Carter V coming out," Birdman said. "It's definitely coming out. Situation between me and my son, bruh, I'ma put all that behind us. Just let it move forward. Wayne one of the best artists ever to do the game, and I wanna see him finish [and] continue to do what he been doing. I'ma support whatever he doing."
You can check out all of the clips from Birdman's .WAV Radio interview below. The New Orleans native spoke about the Cash Money Records documentary and his early assessment of Drake while Young Thug popped in the studio for a surprise appearance.
20 Hip-Hop Albums Turning 10 in 2017