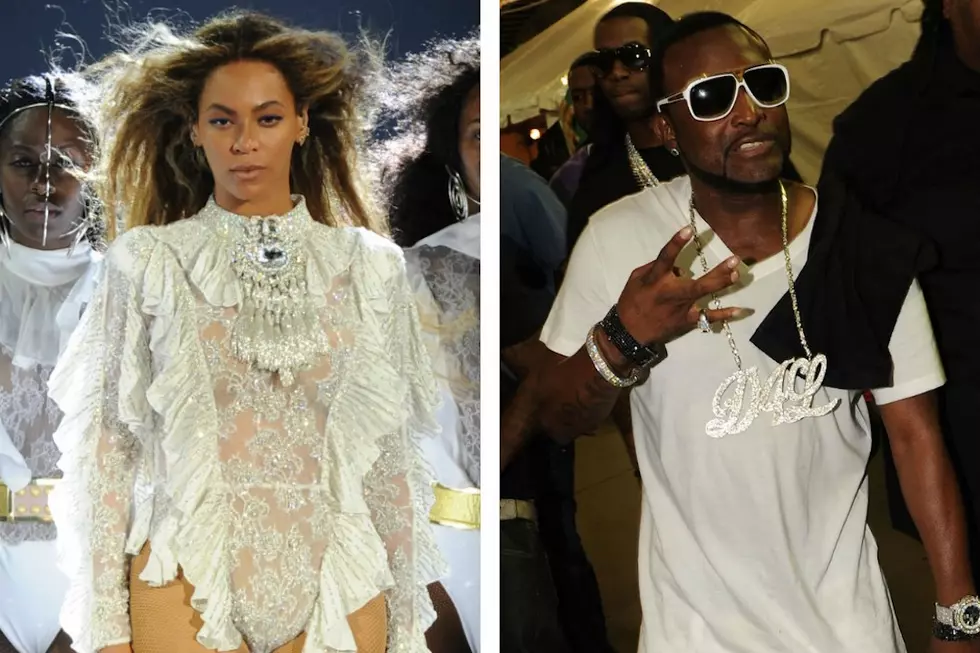 Beyonce Pays Tribute to Shawty Lo at Formation World Tour in Atlanta
Handout / Rick Diamond, Getty Images
It's been less than a week since news of Shawty Lo's passing and musicians are continuing to honor the fallen rapper, with Beyonce working in a special tribute number at her Formation world tour show in Atlanta on Monday (Sept. 26). As seen in the Twitter videos above and below, Beyonce orchestrated a number to a mash-up of Lo's "Dey Know" and her own "Diva," sending the crowd into hysterics as she bops and shoulder pops across the stage.
This past weekend, the cause of Shawty Lo's death was revealed to be blunt force injury to the head, the rapper having been ejected from his 2016 Audi after a single-car crash on Atlanta's I-285 at approximately 2:20 in the morning.
Rappers of all geographic origin have been paying tribute to L-O in the wake of his passing, Yung Joc telling XXL late last week that his cultural impact will be missed. "I really feel like he had that extra edge for Atlanta. He added that extra sense of nothing from something. I'm really just heartbroken because I just felt like my dog was not supposed to go yet. But, God don't make no mistakes. I really feel like he is a part of that true Atlanta sound, the culture of music from Atlanta. I feel like the world embraced it because it was so real. It was so raw. I just feel like we took a real big L on this one," he said.
The Formation world tour continues this week with a stop in Philadelphia (Sept. 29) before heading to Nashville on Sunday (Oct. 2).
Hip-Hop Reacts to Shawty Lo's Death