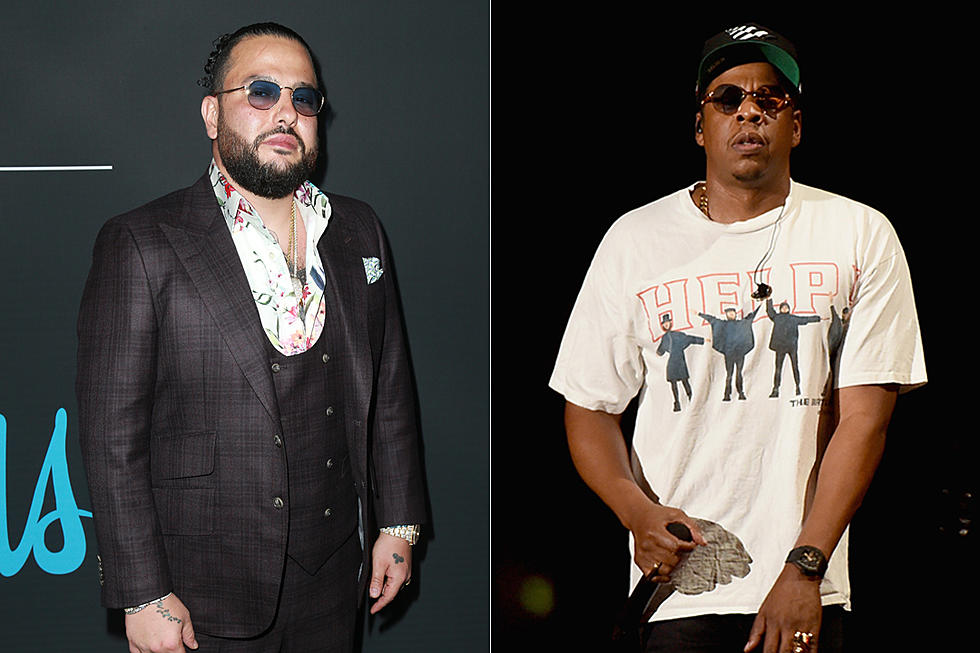 Belly and Jay-Z Hit the Studio
Leon Bennett / Nicholas Hunt, Getty Images (2)
It looks like a Belly x Hov track could be on the way. This past Saturday (March 17), the Canadian rapper uploaded an image of himself and Jay-Z sitting at a mixing board in a recording studio.
The caption was extremely brief, but telling. "Zone," reads the little passage beneath the photo. Safe to say Belly and Hov were locked in.
Speaking to XXL about Mumble Rap last fall, Belly offered a bit of insight into how his alliance with Hova came to be. "I think it came through just a bunch of chance situations," Belly said at the time.
He continued, "Shout-out my brother Gee Roberson who ultimately was the reason Hov heard my shit and once Hov heard my shit, I heard they were doing something, I can't remember. And he played the music somewhere and somebody that was there called somebody that I know and was like, 'Yo, Hov playing your shit.' That was the first time I heard anything and then some short time after, me and him met up and decided we're gonna do this thing together."
Check out an image of Hov and Belly in the studio together for yourself just below.
See New Music Releases for March 2018