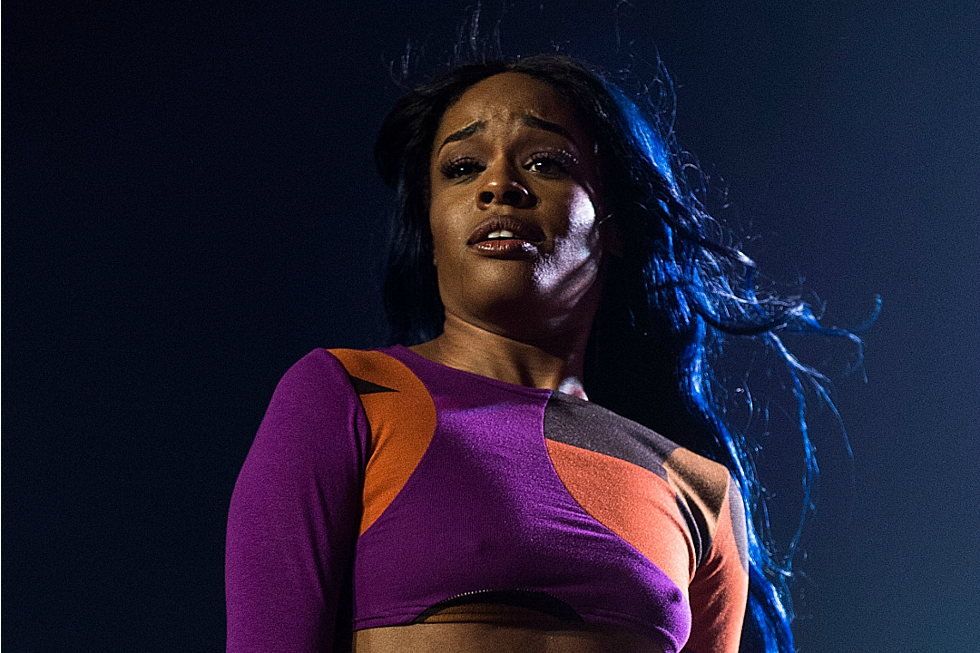 Azealia Banks Appears in Court to Face Charges of Biting Bouncer's Breast
Cassandra Hannagan, Getty Images
Azealia Banks, who recently got into an altercation with actor Russell Crowe, was in court today (Nov. 29) to face assault charges for another incident. Last December, the Harlem rapper was arrested for allegedly biting a bouncer's breast outside of the New York nightclub Up&Down.
The controversial artist is facing misdemeanor assault, attempted assault and disorderly conduct charges. Banks had to appear today after missing her previous court dates due to health reasons.
Banks was supposed to appear in September but missed that date as well. Banks' lawyer claimed her client was unable to appear in court because she missed her flight. The judge made it clear that Banks had to appear at the Nov. 29 date or face jail time.
The outspoken rapper's alleged fights aren't the only reason she's been in the news of late. Banks has also been an outspoken supporter of Donald Trump and recently expressed vindication over his presidential election victory.
"First off, I would like to apologize to Donald Trump for all the stupid jokes I made," she wrote on Instagram. "Secondly, I would like to apologize for all the other times I was dumb enough to let the liberal media sway my opinion of you. I am TRULY inspired by this and feel deep amounts of vindication. Thanks for letting me know that I'm not crazy (even though I fronted a few times) liberals run hollywood and it's been a COLD WORLD OUT HERE FOR ME AS A TRUMP SUPPORTER. Best of luck on everything and thanks again."
Banks announced she would be voting for Trump back in February, but later said she regretted her support after aligning with RZA. Banks seemingly returned to backing Trump when RZA supported his friend Russell Crowe in light of his well-publicized squabble with Banks.
Here Are All the Hip-Hop Albums That Topped the Billboard 200 in 2016