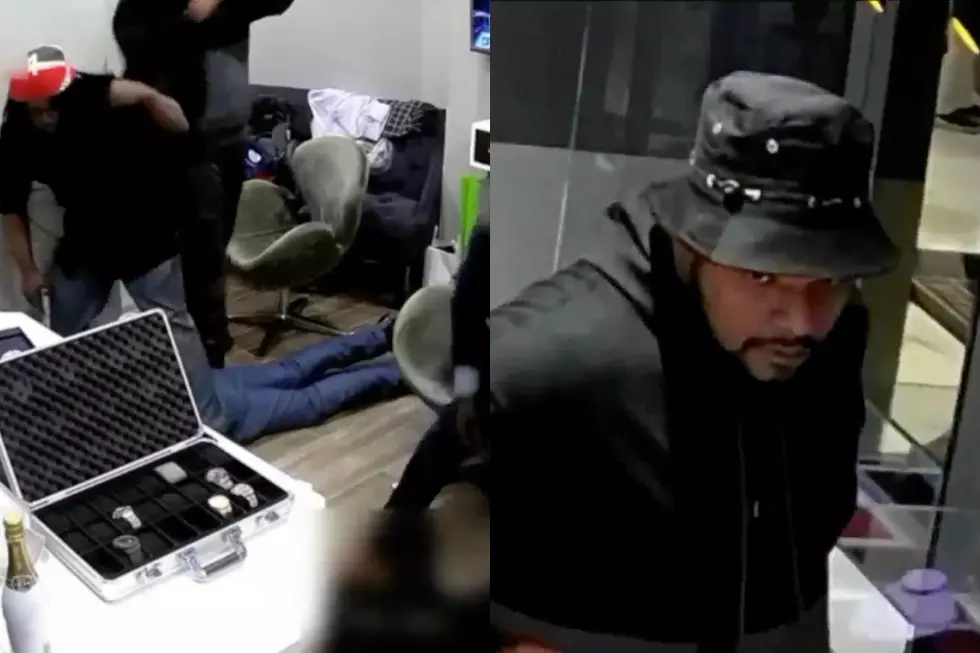 Famous Hip-Hop Jewelry Store Avianne & Co. Robbed at Gunpoint, Employees Tied Up
Pix 11
Celebrity jewelry store Avianne & Co. has been robbed at gunpoint.
According to a report by local New York news outlet Pix 11, three armed men held up the Avianne & Co. store in New York City on Sunday (Aug. 25). The men reportedly posed as customers before pulling out guns and zip-tying four employees, according to police.
The men cleared out the safe and several display cases, then fled on foot. A friend of one of the employees told police that more than $4 million in jewels were stolen, though police would not confirm the amount. The owners have been speaking with police about the incident.
The items that were stolen have not been revealed, but a look at Avianne & Co. social media shows many pieces the store has made for artists throughout the years. Avianne & Co. is one of the most famous names in the hip-hop world. If you're a rapper looking for flossy jewelry, it's probably the spot for you. Rappers like Smokepurpp, Kodak Black, Lil Baby, Blueface and more have copped from the store in the past.
You can view some of the pieces Avianne & Co. has created for artists below.
See 9 Rappers Who Served in the Military