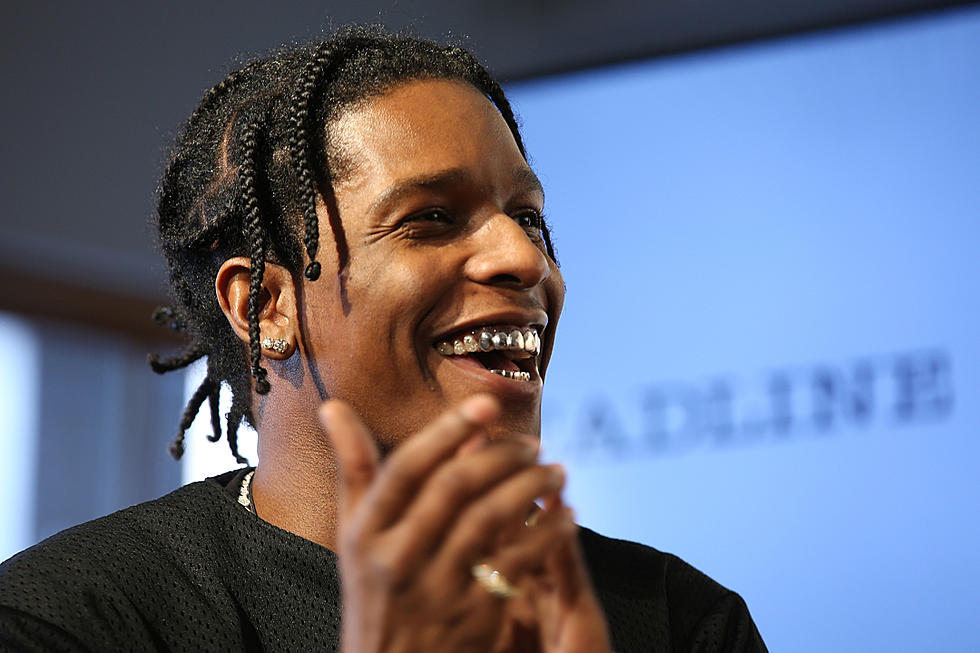 ASAP Rocky Wants to Know Who's Providing Tips About Him to Gossip Blogs
Phillip Faraone, Getty Images
Earlier this week rumors were circulating that A$AP Rocky may have been the one to give Pusha-T the information about Drake's alleged child with former porn star Sophie Brussaux that he used on "The Story of Adidon." Now, the A$AP Mob member appears to be refuting the claims and wants to know who's providing tips to the blogs.
Flacko hopped on Twitter on Thursday (May 31) to shut down the rumors. "GET OFF MY DICK KEEP MY NAME OUT DAT GOSSIP BLOG SHIT. WHOS PROVIDING TIPS? QUIDDITCH ASS NIGGAS, RIDIN HARRY POTTER STICK 2 FIND DA SNITCH," he tweeted.
According to the original report from Black Sports Online, Rocky was seeing Brussaux while she was pregnant and allegedly confirmed to Pusha that Drake was the father of the baby.
The Toronto MC says the photo is from his acting days in 2007 and was an attempt to highlight the struggles of Black actors. "This was to highlight and raise our frustrations with not always getting a fair chance in the industry and to make a point that the struggle for black actors had not changed much," Drake said.
In related news, Rocky recently shared his latest album, Testing. Released the same day as Pusha-T's Daytona project, Rocky's 15-song LP includes guest appearances from Playboi Carti, Frank Ocean, Skepta, Kodak Black and more.
Check out A$AP Rocky's tweet below.
See New Music Releases for June 2018