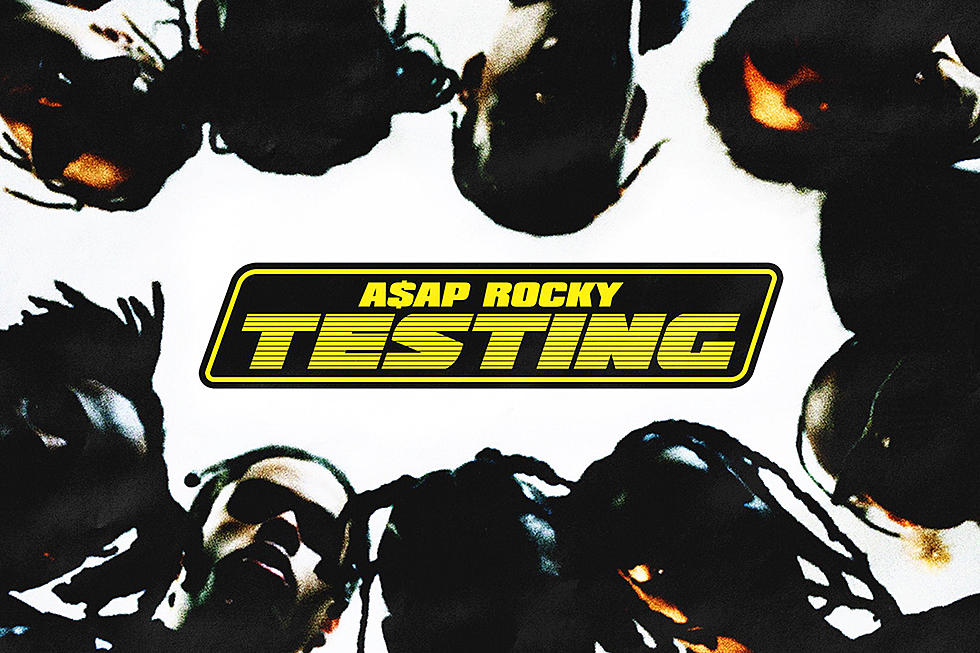 ASAP Rocky's 'Testing' Album Is Finished
RCA Records
After months of teasing, A$AP Rocky's Testing album is finally finished. On Sunday night (May 19), the A$AP Mob member hopped on Twitter to reveal the news, unveiling the project's artwork and letting his fans know the record has been completed. "ALBUM DONE," Rocky tweeted.
Along with the cover art, it was revealed that a few big names will be featured on the album including Kid Cudi, Skepta and Moby. While the Harlem rapper has yet to reveal a release date for the project, he has been dropping new music since January. Flacko kicked off the year with the DRAM-assisted "Five Stars" and quickly followed it up with "Above" and "Money Bags Freestyle (Dean Blunt Meditation)."
Although not much else is known about the upcoming album, the one constant in Rocky's latest songs have been a new, experimental sound—something the rapper said he's aiming for with the forthcoming project. In an interview with GQ, Flacko said his new album is all about "testing new sounds."
He told the publication, "People are scared to test new sounds, so they go with what's current 'cause it's the easy thing to do. The top 100 songs sound a certain way. People cater more to that because it's a bigger demographic behind that, or it's a guaranteed demographic behind that. I prefer to experiment and have my crowd grow with me and to reach new crowds. I don't just rap—I actually make music. That's why it takes time."
Check out A$AP Rocky's tweet below.
See New Music Releases for May 2018