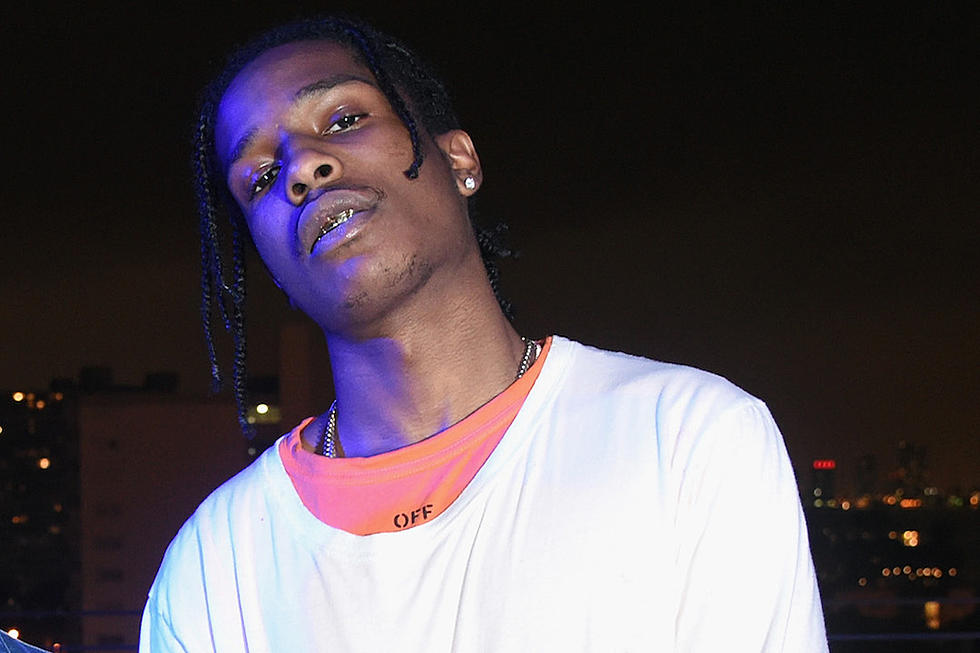 ASAP Rocky Shares Snippet of New Music
Jamie McCarthy, Getty Image
A$AP Rocky and the whole A$AP Mob just dropped their Cozy Tapes: Vol 1, one of XXL's 50 best projects of the year, but Pretty Flacko isn't powering down for winter, instead sharing a snippet of an unreleased track on Twitter late Monday evening. "TESTING...." Rocky wrote, filming himself smoking, rapping along to the track.
The instrumental is slow-moving, Rocky singing on the hook in a lighter key. The preview does sample the beginning of a verse, Rocky rapping, "I think they running out of rappers to compare me with/Ain't a bitch out bad enough to pair me with/Usually only fuck with niggas that you hear with me/My jewelry dance like rubies skipping on canary bricks/On some donkey shit, nigga I bought me this/Shooters love me from Canal up to 40th."
Rocky has typically taken a year and change between solo projects, releasing Live. Love A$AP in October of 2011, Long. Live. A$AP in January 2013 and At. Long. Last. A$AP in May of 2015. With the year nearing its end, that would put Rocky on pace to release something relatively soon, and judging by the tweet below, we should be getting something in the coming year.
Even without a solo release, Rocky has stayed near rap's center, lending a verse to Alicia Keys' "Blended Family" and hopping on the remix to A$AP Ferg's "New Level." Listen to him preview the new track up above, what sounds close to a finished project, at least as far as track previews go.
Here Are the 50 Best Hip-Hop Projects of 2016