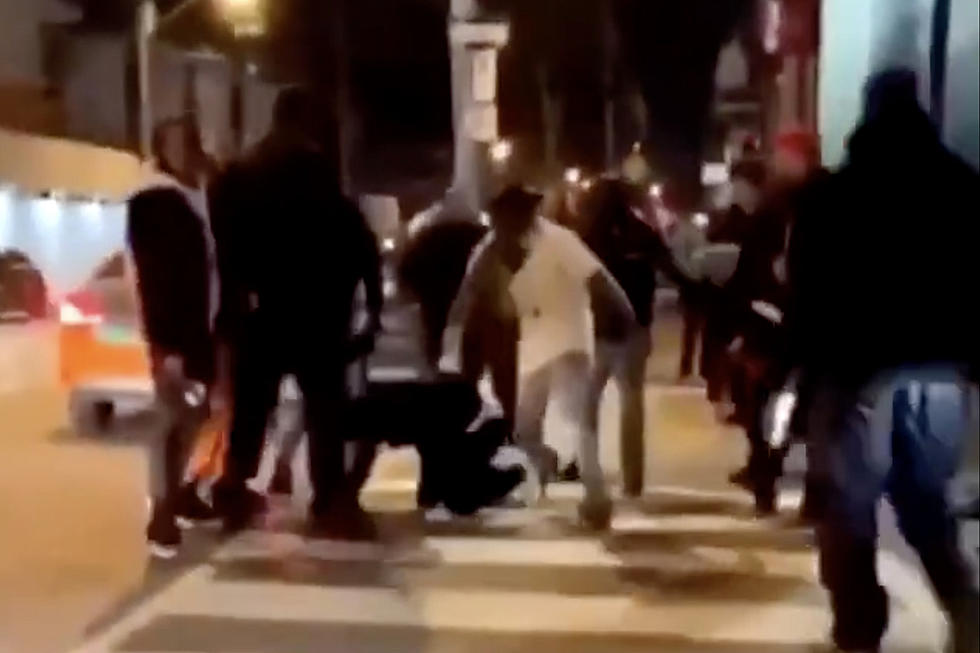 ASAP Rocky Gets Into Scuffle After Toronto Show
Cash Carti via Twitter
A$AP Rocky rocked the crowd during his Toronto stop of his Injured Generation Tour on Friday night (Jan. 11), but it looks like things went left afterwards.
According to a video posted by one person's Twitter account, the Harlem rhymer got into a scuffle with another group of people after his concert. In a brief clip, you can see Rocky, who is holding a bottle of champagne, barking at a man who is kneeling on the ground and holding his face. Meanwhile, another person, which fans on social media are saying is Playboi Carti, smashes what appears to be a bottle of Hennessy on the ground in anger.
If there was any doubt about Rocky being the person in the video, it should be noted that he was wearing the same outfit in his Instagram story earlier that day.
There's no word on why Rocky had to lay hands on someone. Neither Rocky nor Carti have addressed the situation on their respective social media accounts.
Despite this altercation, Rocky is having a lot of fun on his Injured Generation Tour. At the trek's kick-off in Minneapolis, Min.. last week, he surprised fans by debuting an unreleased track. The song is reportedly called "Babushka" and judging by the bouncy beat, Rocky may have another hit on his hands.
Rocky still has several more cities to go on his trek, including Philadelphia, Houston and more before wrapping it up in Kent, Wash. on Feb. 6.
Watch A$AP Rocky in a scuffle after his Toronto show and the rapper performing for the T.O. crowd below.
See Rappers With Acronyms in Their Name