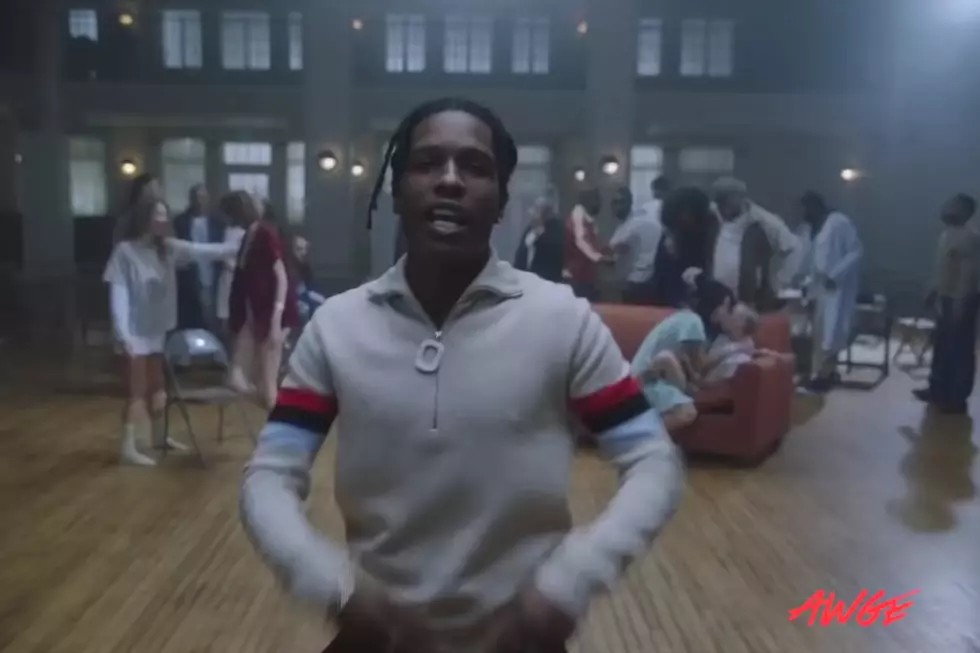 ASAP Rocky, Key! and ASAP Twelvyy Smoke Out Psychiatric Hospital in New "Crazy Brazy" Video
ASAP MOB via YouTube
The trippy visual tells the story of a fictional outbreak from a psychiatric hospital where the three rappers, looking dapper, are institutionalized. Actress and singer Juliette Lewis plays a counselor who occasionally grants the crew permission to smoke weed. Key! and Rocky trade bars over Wavy Wallace's beat.
"Re-rock I'm a rockstar/Try to cuff me like a cop car/Try to play me like a pop star?/That's how you get not far," Key! spits, as Rocky responds, "All my cuz niggas crazy/All my Blood niggas brazy/Might just drop in on a Wednesday/Man the shit is soundin' wavy."
AWGE also shared a music video yesterday (July 23) for a new Tyler, the Creator and Rocky track recorded over Monica's Kanye West-produced "Knock Knock" instrumental, "Potato Salad," as well as the third installment in the collective's behind-the-scenes documentary series, AWGE DVD (Vol. 3).
The latter, edited to resemble 1990's handycam footage, features freestyles by Rocky, Kanye, Maxo Kream and A$AP Ferg, a satirical infomercial for lean, and an unreleased Lil Uzi Vert song at the 22:45 mark. It also includes the "Potato Salad" clip and an unreleased video for Rocky's "Money Bags Freestyle (Dean Blunt Meditation)." Yasiin Bey, Playboi Carti and other friends make appearances.
You can watch A$AP Rocky's "Crazy Brazy" video and the squad's AWGE DVD (Vol. 3) below.
47 Hip-Hop Artists Who've Gone Gold in 2018