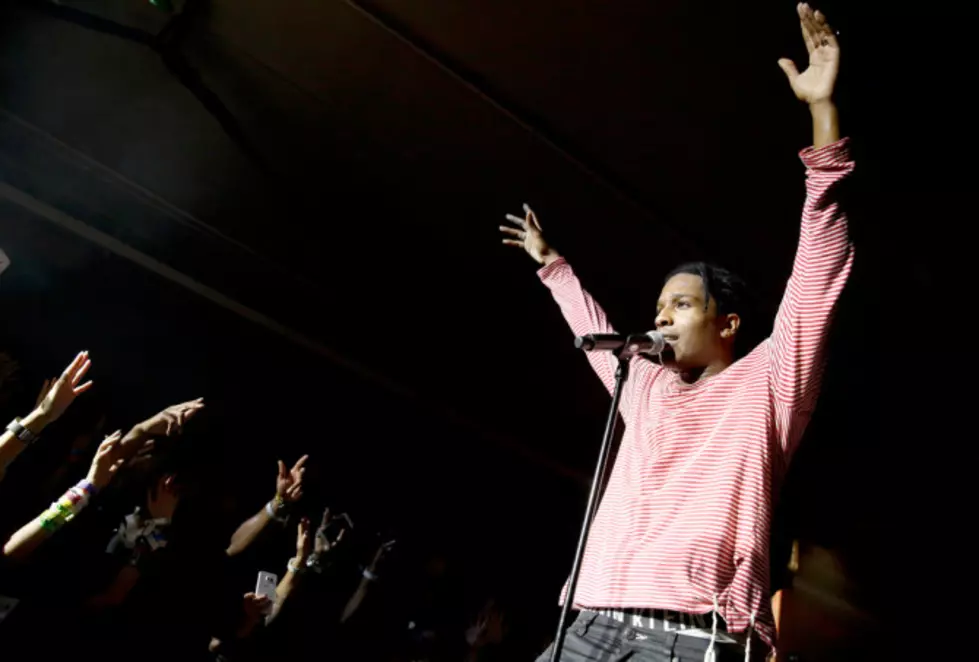 A$AP Rocky Almost Fights a Group of Guys in London
Getty Image
A video has popped up of A$AP Rocky threatening to fight a group of men in London. A man supposedly threw something at Rocky's car and he was not happy about it. He confront the men in what appears to be a deli store at a undisclosed location. "Don't throw shit at my car, you don't know me nigga," said the Harlem native as he confronts one man. He then leaves the place with a young woman and an another man. While leaving he says that he loves London. The people antagonizing Flacko by saying "get some fit girls in your life, cuz."
Rocky gave a lecture in London as a part of the Red Bull Music Academy's UK tour, which happened last week. He spoke about upcoming tour dates, A$AP Yams, recorded work, revealed that Yasiin Bey aka Mos Def will be on sophomore album, At.Long.Last.A$AP and UK artist Joe Fox contributed to several tracks. Pretty Flacko also said that he has songs dedicated to women on his upcoming LP. At the lecture he released the Mike Dean and The Honorable C.N.O.T.E.-produced record "M's." The day before the lecture Yassin and the A$AP head honcho popped up as unscheduled guests at Deviation, a London club night hosted by BBC Radio's Benji B.
There is also a rumor that At.Long.Last.A$AP is coming out next month. According to HITS Daily Double, the follow-up to his 2013 debut Long.Live.A$AP will arrive on May 12, but a rep for A$AP Rocky has confirmed with XXL that the May 12 released date is false.
Watch the video of the confrontation below.