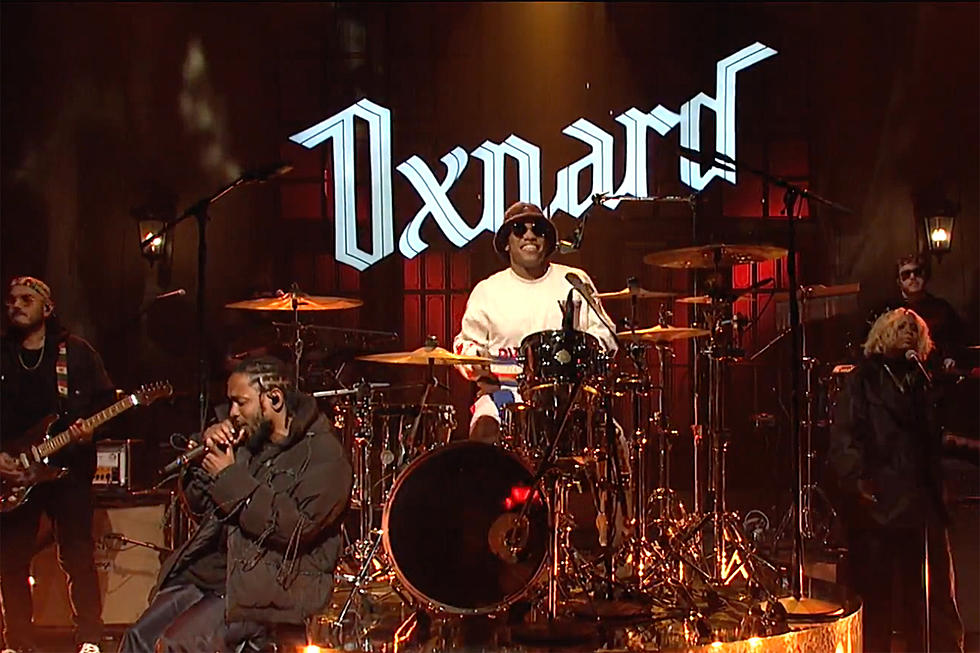 Anderson .Paak Performs "Tints" With Kendrick Lamar and 'Who R U' on 'SNL'
Saturday Night Live via YouTube
Anderson .Paak once again hits national TV. Last night (Dec. 1), the former XXL Freshman continued the promotional run for his Oxnard album by pulling up on the latest episode of Saturday Night Live. In what should have probably been expected, he also had Kendrick Lamar come through for the performance.
Taking a seat behind a drum set, .Paak handled a sizable chunk of the live instrumentation duties while performing "Tints," which is a funky cut from his recently released Oxnard album. Mid-way through the performance, K. Dot very casually makes his way onto the stage to deliver his guest verse from the song, and naturally, the crowd quickly took notice. Definitely a dope moment.
Just a bit later on in the night, .Paak delivered another dope live rendition of an Oxnard track. For this one, .Paak took the stage and spit under the glow of flashing red lights as he performed "Who R U," which is one of the best tracks from his new LP. Having put all his talent on display, it's safe to say .Paak delivered a strong SNL debut. Salute.
Watch Anderson .Paak and Kendrick Lamar perform "Tints" for yourself below. Check out a clip of .Paak's "Who R U" performance beneath that.
See Behind-the-Scenes With Anderson .Paak at 2016 XXL Freshman Class Cover Shoot