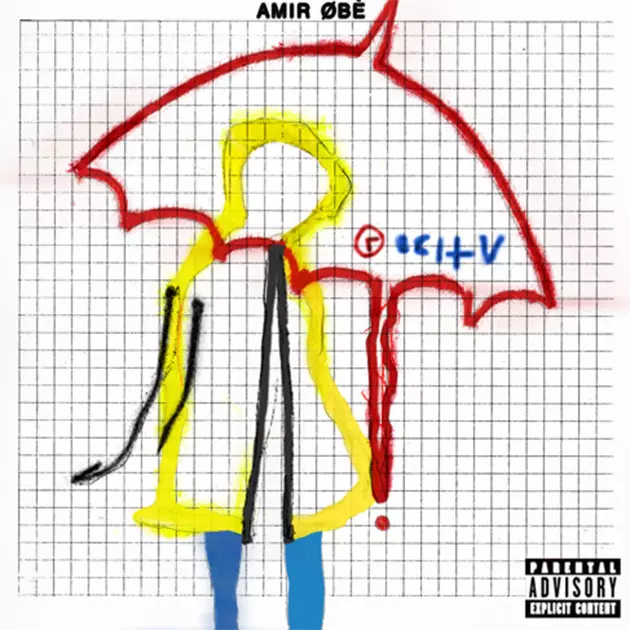 Amir Obe Shares New Song "Wish You Well," 'NOTCW' EP Release Date
Dej Jam Records
Amir Obe, the Detroit born and current Brooklyn resident, has been through a lot of music transitions since entering the game. On his new record "Wish You Well," he's asking his competitors to know their place. He also took to his Twitter to announce the name of his forthcoming EP.
Amir Obe is a talented rapper, singer and songwriter. He's been around for quite some time. He's been creating a variety of music since coming into the game in 2009 and today, he's back with a new track where he's wishing somebody would test him. "Wish You Well" catches Amir Obe rapping about women giving him hell, drowning his problems in liquor and his money getting longer.
"Pour my problems in a red cup/Only check up when the checks come," the MC raps. "My pocket looking blessed up/All the talking never stressed us/They talking like they jealous of me/They talking like they never loved me/They talking like they next up/I still tear 'em like a stepson."
The rapper-singer went to his Twitter to share the name of his upcoming EP, NOTCW which he says is set to drop on March 30. With the musician's history of working with artists such as PartyNextDoor and receiving praise from Drake, who's to say what this project is going to consist of. Along with sharing the EP title, a short video was also included in the tweet where Obe states "Dont Ignore The Signs."
In late 2016, Obe signed a record deal with Def Jam. Shortly after inking his deal, he spoke about what it means to him to be a part of such a legendary label.
"I'm honored to be part of the Def Jam family," Obe says. "To contribute to a legacy & brand that has created history with some of my favorite artists is a blessing. Def Jam prides itself on authenticity & I couldn't have found a better home."
Listen to his new song "Wish You Well" below and check out the clip from his tweet.
Lil Uzi Vert Names Some of the New Rappers He Respects