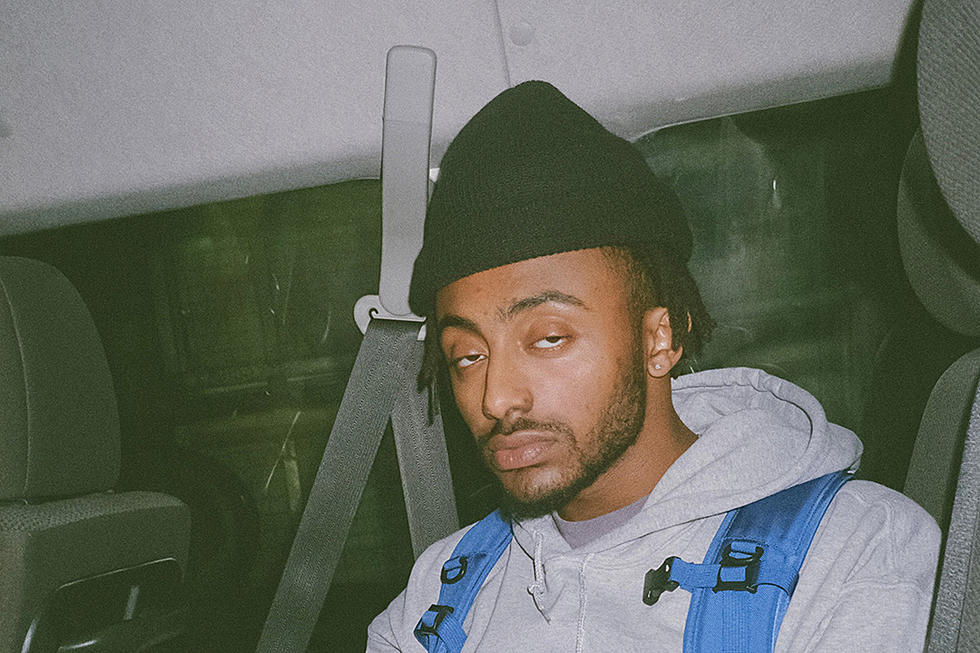 Amine 'OnePointFive' Album: Listen to New Songs With G Herbo, Gunna and More
Republic Records
Aminé is back with a new album but if you ask the rapper, OnePointFive is actually an "EPLPMixtapeAlbum."
Released on Tuesday (Aug. 14), Aminé's latest project features 13 songs and includes guest appearances from Gunna, G Herbo and Rico Nasty. Production on OnePointFive is handled by Pasque, Tee-Watt, LDGBeats, Charlie Brown, CKWNCE, Davon Jamison and Aminé himself.
Ahead of the release of the album, Aminé hopped on Twitter to get his flex on and hinted at more albums. "Wassup nigga," the rapper tweeted. "We been workin, how bout you??? that was rhetorical, I don't really care what you been on," he continued. "I've been gettin facials (shoutout honey cutt), making ridiculous purchases (flex), and not sleeping cause we been workin on these mf albums."
Aminé also shared a hilarious video explaining why he's calling OnePointFive an EPLPMixtapeAlbum instead of just an album. "Mixtapes are albums and albums are mixtapes," the rapper explains in the video. "Niggas call they albums mixtapes 'cause if its flops, it's an EP. Nah, that's like a b-side, bro."
The 2017 XXL Freshman's latest project serves as a follow-up to his debut album, Good for You. Released in 2017, the project features guest spots from Ty Dolla $ign, Nelly, Offset, Charlie Wilson and Kehlani.
Peep the tracklist and listen to One Point Five below.
Amine's OnePointFive Album Tracklist
1. "Dr. Whoever"
2. "Hiccup" featuring Gunna
3. "Reel It In"
4. "Blackjack"
5. "Why?"
6. "Shine"
7. "Chingy"
8. "Dapperdan" featuring G Herbo
9. "Cantu"
10. "Sugarparents" featuring Rico Nasty
11. "STFU 2"
12. "Ratchet Saturn Girl"
13. "Together"
See Behind-the-Scenes Photos of Aminé at 2017 XXL Freshman Shoot