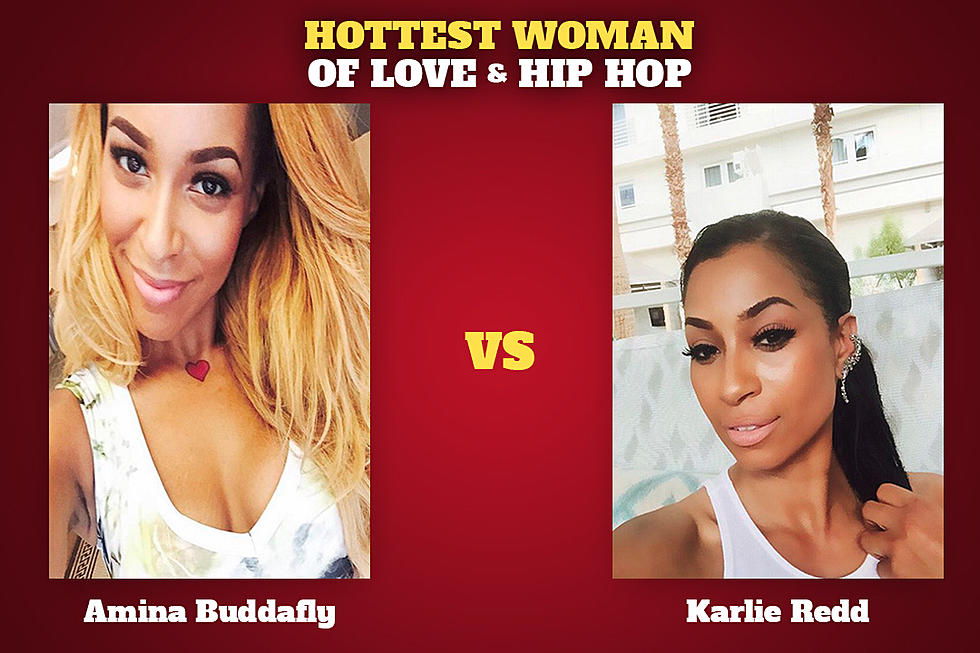 Amina Buddafly vs Karlie Redd: Hottest Woman of 'Love & Hip Hop'
instagram / Instagram
Love & Hip Hop is a VH1 reality television franchise that premiered in the winter of 2011. The show was initially based in New York, but due to its popularity, two additional spinoff series were created (Love & Hip Hop: Atlanta and Love & Hip Hop: Hollywood).
LHH is easily the most popular reality franchise in hip-hop and fans can't get enough of it. What makes the show so addictive is not only the drama between the rappers featured in the series that but also the plethora sexy women as cast members. Some hotties like Tahiry, Jhonni Blaze, Cyn Santana, Kaylin Garcia who are also past XXL eye candies. However, if you had to choose, who do you think is the hottest Love & Hip Hop woman of all-time?
Amina Buddafly is an original cast member of the series first season. Karlie Redd is an member of the Love & Hip Hop: Atlanta cast.
Think hard and place your vote in the poll below for your favorite LHH eye candy. The first round ends on Nov. 1. The final round will end on Nov. 16, so get to voting. And once you've placed your vote, make sure to check out the full gallery of all the hottest lovely ladies from the Love & Hip Hop series down below.