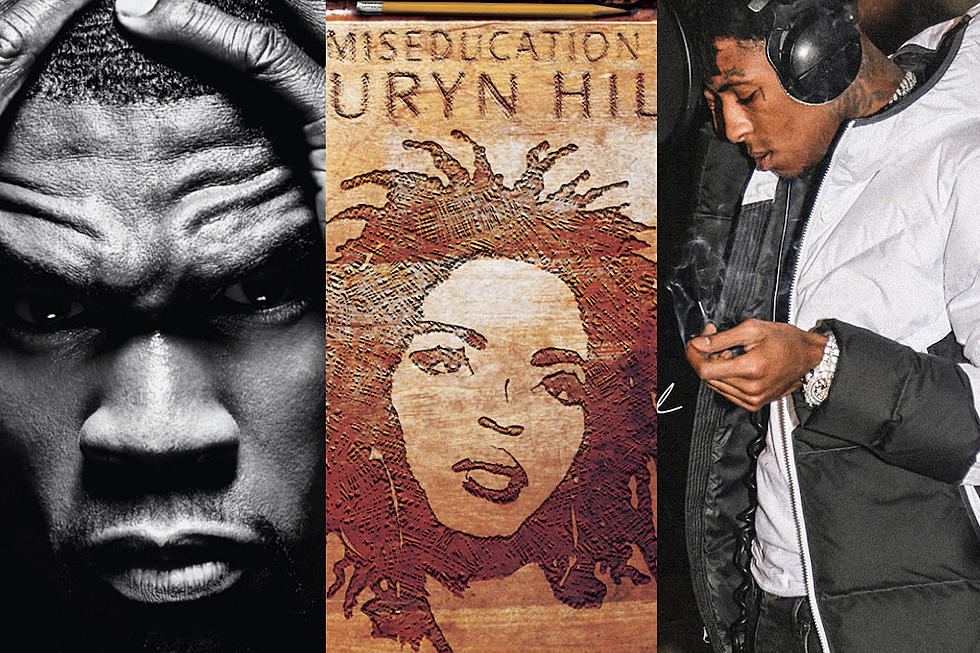 These Rappers Put Their Government Name in Their Album Title
Shady Records/Aftermath Records/Interscope Records/Ruffhouse/Columbia Records/Never Broke Again, LLC/Atlantic Records
What's in a name? For most rappers, picking a stage name is one of the more defining representations of what's to come from an artist's career. Whether it's a childhood nickname or one gleaned from the streets, a take on their given name or an acronym for what they represent, a stage name is important for a rapper's image and career.
Artists often use their full government name as a title for their project to emphasize its content, whether it's a personal take or a story that hits close to home. While many artists choose to go with a self-titled approach, some rappers opt for titling their work after their government name.
Eminem titled his classic 2000 album The Marshall Mathers LP, which is named after his real name Marshall Bruce Mathers III. We also can't forget Lauryn Hill's 1998 masterpiece The Miseducation of Lauryn Hill. Clearly, with that title, she wanted her listeners to know that her debut solo album would be her most personal work.
Meanwhile, 50 Cent kept it simple with his 2007 project Curtis, which is his first name. His full proper name is Curtis James Jackson III. Similarly, Lil Wayne has a series of five albums collectively called Tha Carter, which is derived from his birth name, Dwayne Michael Carter Jr.
In the end, it's interesting to see how rappers incorporate their given name into their album titles. So without further ado, here is a collection of 20 hip-hop albums titled after a rapper's government name.
See Rappers With Their Government Names in Their Album Titles