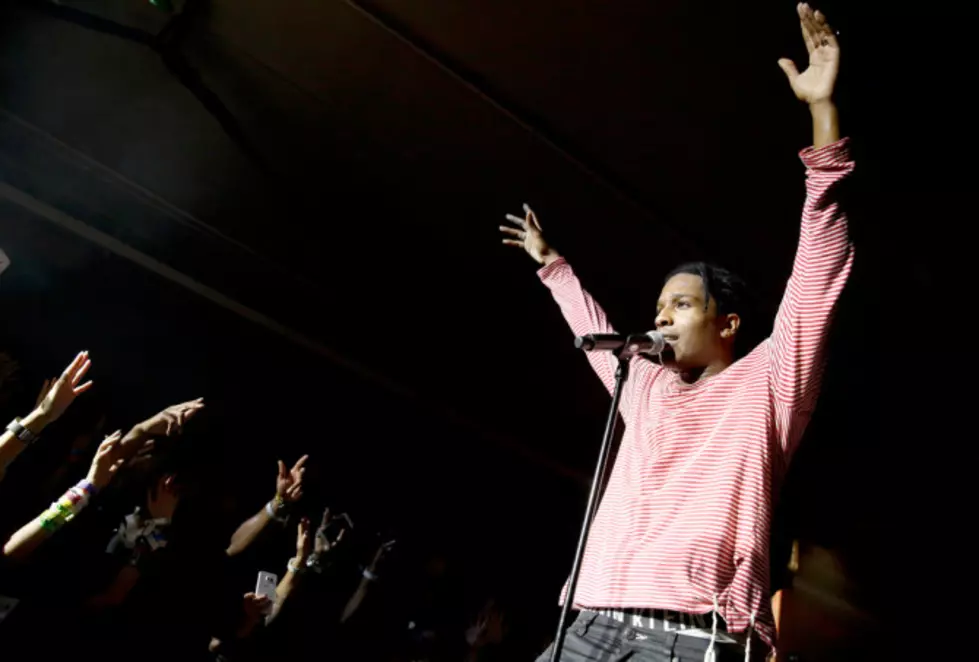 A$AP Rocky Says He Had Wild Orgies After Taking Acid From iLoveMakonnen
Getty Image
iLoveMakonnen might not sell molly anymore, but apparently he keeps a mean batch of acid on deck. In a new interview with the NY Post, A$AP Rocky revealed an encounter he had with the eclectic "Tuesday" singer at SXSW that ended with the A$AP Mob front man fornicating with several woman.
Speaking on the spaced out vibe of his upcoming LP, At.Long.Last.A$AP, Pretty Flacko recalled an epic story about being gifted some LSD by Mak at SXSW. According to Rock, it had him going up, alright. "There's definitely a psychedelic influence on my new album," said the Harlem MC. "Makonnen gave me acid at SXSW. This niggaa looked like Buddha with a Jheri curl! After that, I went back to my mansion and fucked nine chicks. It was pretty rad. That's a true story."
Rock later clarified that it wasn't just a one-on-niner, but instead the ultimate marathon of reverse gang bangs with him taking on three women at a time. "It's like group sex. You have three at a time, and then you have three orgies. That's nine chicks."
Makonnen later confirmed the accuracy of Rocky's legendary claim via Twitter, retweeting the original story along with the word, "True!"