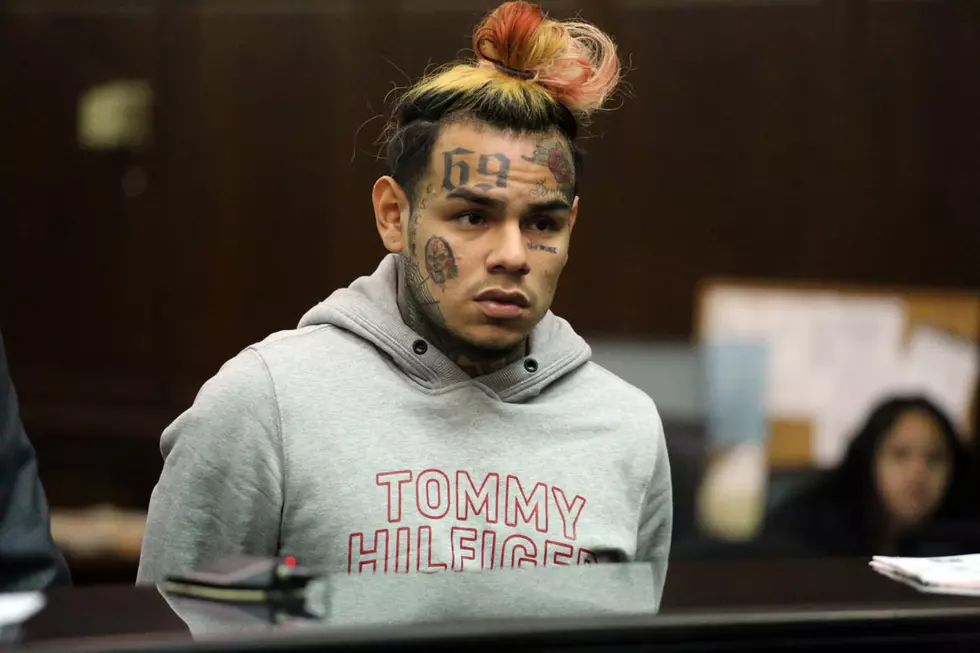 6ix9ine Being Released From Rikers Island to Turn Himself in to Texas Police
Jefferson Siegel / NY Daily News, Getty Images
6ix9ine is getting released from Rikers Island a week early but there is a catch. According to July 13 report from TMZ, the "Gummo" rapper has been granted bail but will have to surrender himself in Texas.
Once 6ix9ine pays his $150,000 bail, the rapper must turn himself in to police in Harris County, Texas and pay a $5,000 bail there. The news comes after 6ix9ine was originally denied bail by a New York judge who claimed the rapper was a flight risk.
After the denial, 6ix9ine's lawyers were able to get Texas prosecutors to agree on a bail amount. The attorneys then got a New York City judge to grant him bail in New York.
During a Thursday (July 12) hearing, 6ix9ine admitted that it "wasn't very responsible" for him to go on tour in Europe while a warrant was out for his arrest. The rapper was nabbed by police on Wednesday (July 11) at the JFK Airport in New York upon returning from his European trek.
The rapper will officially be released from jail once his $150,000 bail payment is processed.
See New Music Releases for July 2018