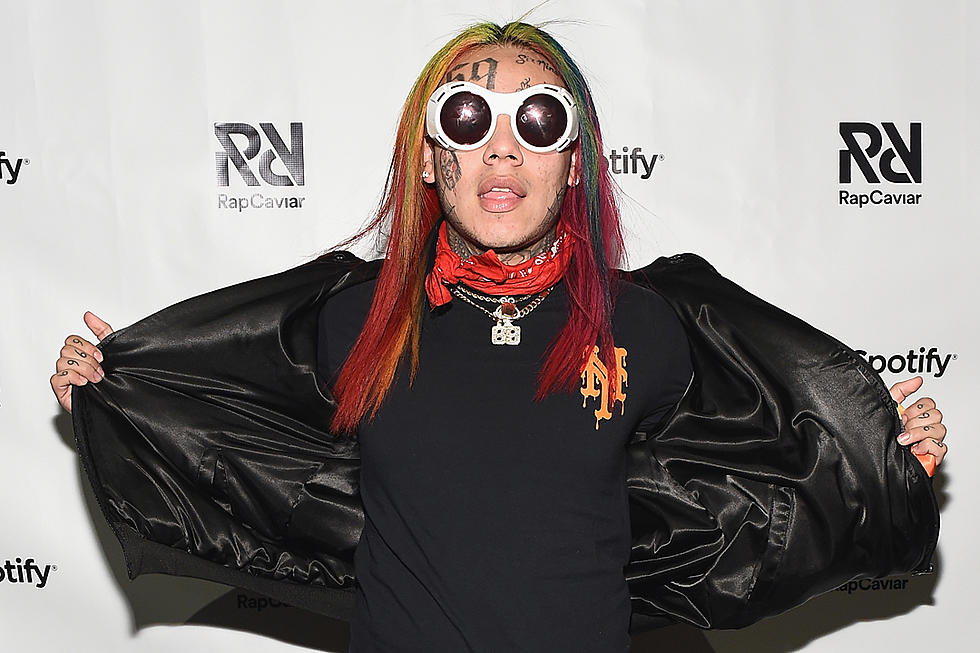 6ix9ine Claims He Signed a $7.5 Million Deal
Ilya S. Savenok, Getty Images
As 6ix9ine's "Gummo" continues to find success on the Billboard charts, the rapper has now reportedly signed a deal. What the deal is or who the deal is with is currently unknown.
On Thursday (Jan. 25), the Brooklyn-bred rhymer hopped on Instagram to reveal he had signed a deal worth $7.5 million. "Right now I'm signing my life away to illuminati for 7.5 million dollars. Life is awesome," he wrote in the caption of a photo of himself with lawyer Bob Celestin.
While 6ix9ine didn't reveal who he signed to or what kind of deal he actually signed, the rapper is known to troll on Instagram with his captions, so the signing could be fake and the amount of money could be inflated.
Shortly after the news broke, 6ix9ine did an interview with DJ Akademiks to refute the claims, but a report from Jezebel quickly contradicted the rapper's comments. According to the actual criminal complaint, in videos uploaded to social media, a 13-year-old girl can be seen sitting on the rapper's lap while he has his arms around her.
6ix9ine is currently on a one-year interim probation and has a sentencing hearing scheduled for Jan. 30. Should the rapper complete each of the conditions given to him and doesn't commit a crime by his sentencing date, he will not be required to register as a sex offender.
XXL has reached out to 6ix9ine's team for comment about his reported deal.
See 33 Rappers With Wild Neck Tattoos