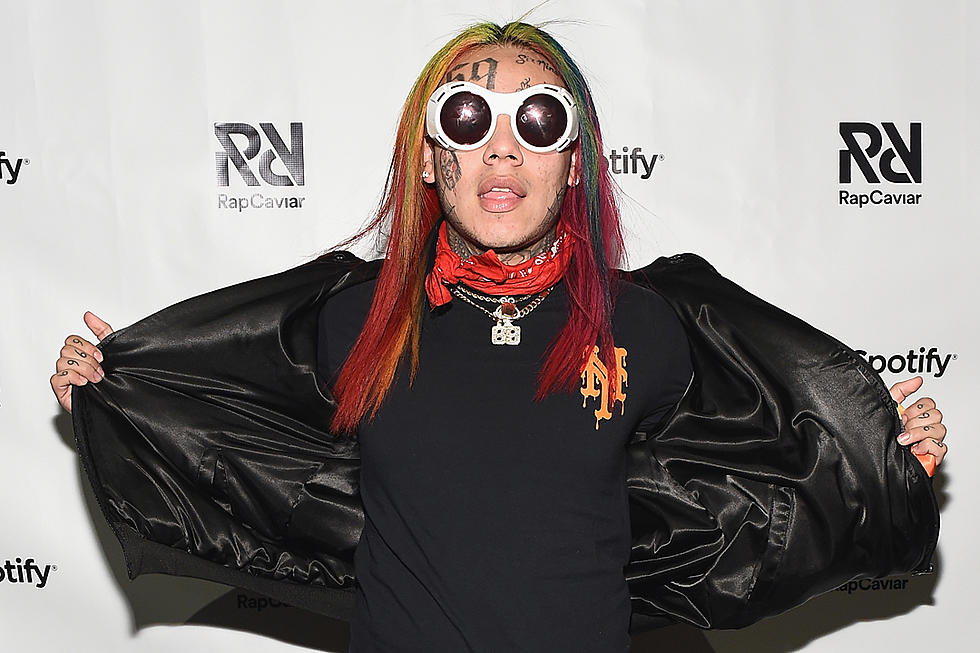 6ix9ine Shares Release Date for His Debut Mixtape
Ilya S. Savenok, Getty Images
6ix9ine has been tearing up the Billboard charts with his single "Gummo" and now, the New York rapper is ready to release his debut project.
On Monday (Jan. 29), 69 jumped on Instagram to reveal the release date for his upcoming mixtape. "FOLLOW YOUR DREAM ‼️‼️‼️FEBRUARY 23RD DAY69 TAPE DROPS‼️‼️ FIRST EVER TEKASHI PROJECT," he wrote. "WE ALL START FROM SOMEWHERE ‼️‼️ THEY HATE ON YOU AND DOUBT YOU BECAUSE THEY DONT SEE THEMSELVES HAVING THE COURAGE FOLLOWING THERE OWN DREAM ‼️"
Along with the release date reveal, 6ix9ine also had some encouraging words for his fans. "This year we got three songs on the Billboard Hot 100," he said in a video. "For everybody out there rapping, doing what ever they believe in, with art, anything, man—follow your fuckin' dream, man. Stop worrying about people telling you you ain't good at this, you not gonna make it, all this bullshit.
While the rapper's debut tape now has a release date, it's uncertain if the record will be releasing under a record label. Last week, 6ix9ine claimed he signed a $7.5 million deal. "Right now I'm signing my life away to illuminati for 7.5 million dollars. Life is awesome," he wrote on Instagram.
Although 6ix9ine didn't reveal what kind of a deal he signed, the rapper has been known to troll on social media, so the post could have been a joke or the amount of money may have been inflated.
Check out 6ix9ine's Instagram video below.
See New Music Releases for January 2018