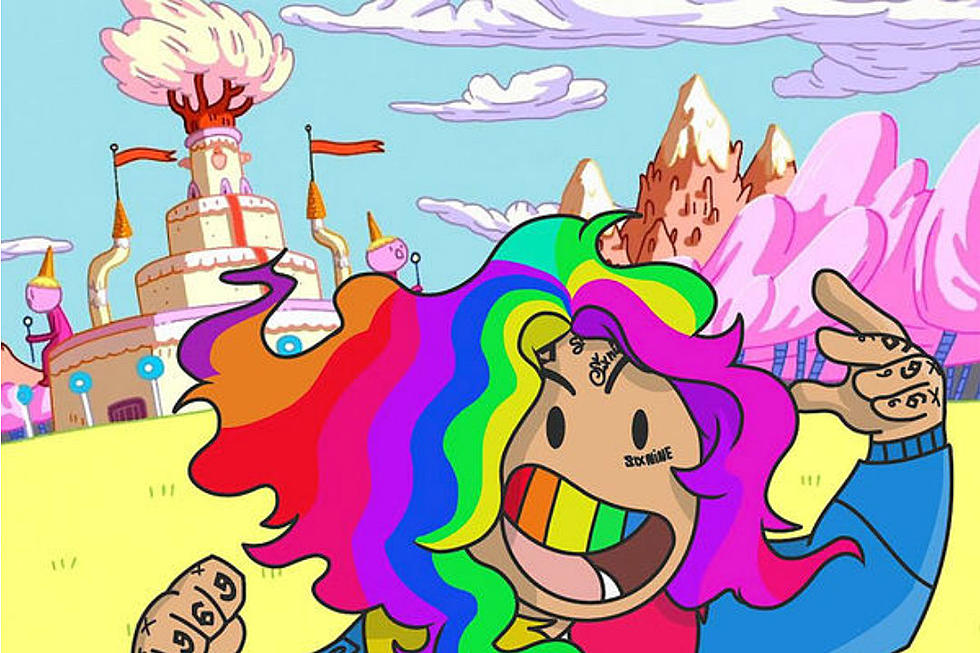 6ix9ine's 'Day69′ Mixtape Is Certified Gold
ScumGang Records
6ix9ine rarely stays away from controversy, but that doesn't seem to be negatively impacting his music's success. According to the RIAA, the Brooklyn rapper's Day69 debut mixtape reached certified gold status last week (May 8) just a few months after it was released.
The project originally dropped on February 23 through TenThousand Projects, and has now moved over 500,000 units since then. This isn't the first certification that 6ix9ine has reached, as his "Kooda" record reached gold status back in the beginning of February, while his hit single, "Gummo," became platinum on March 5.
The "Gotti" entertainer responded to the accomplishment on Instagram, where he shows himself praise for getting this far in his career by being himself. He also shouts out A Boogie Wit Da Hoodie in the caption, recalling a conversation they had at a concert previously.
"MY BIGGEST SONGS HAVE NO FEATURES. MY SINGLES ARE PLATINUM," he writes. "NOW THE WHOLE PROJECT IS GOLD. I WENT FROM HAVING NO CAREER BEING HATED TO CERTIFIED EVERYTHING. BEING MYSELF PEOPLE SAW THE TRUTH. @artisthbtl remember this convo we had backstage this made me think bout that shit."
Outside of his major statistical feats and victories, 6ix9ine has a lot on his personal and legal plate. The rapper currently has a warrant out for his arrest by police in Houston, Texas after he appears to be choking a teenager at a local mall.
See the official RIAA certification and 6ix9ine's response to the major feat below.
See 46 Hip-Hop Artists Who've Gone Gold in 2018