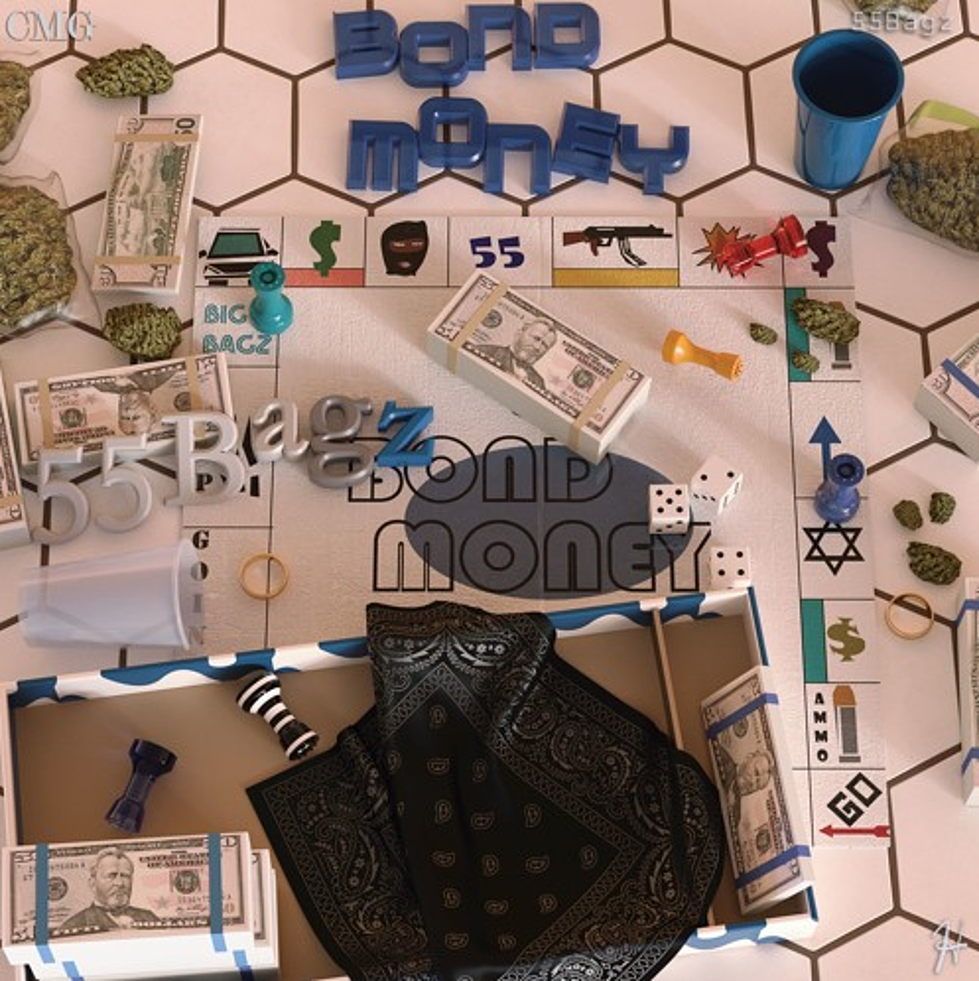 Yo Gotti's Artist 55Bagz Drops 'Bond Money' Project
55Bagz via SoundCloud
Yo Gotti's CMG artist 55Bagz drops his new project Bond Money featuring production from CashMoneyAP, Yung Lan, Hype Beatz and more. Spin the whole project below.
The Cleveland artist has an emotional delivery that draws you in from the first track, and with Moneybagg Yo as a labelmate, 55Bagz is in a good position to win right now.
If you missed it, peep some of the other Cleveland rappers you need to keep an eye on.
55 Bagz's Bond Money Tracklist
1. "Family" (prod. by CashMoneyAP)
2. "Lo Mein" (prod. by Yung Lan)
3. "Flex Hard" (prod. by CashMoneyAP)
4. "Kitchen" (prod. by CashMoneyAP)
5. "Check" (prod. by Hype Beatz)
6. "Dope Wrist" (prod. by CashMoneyAP)
7. "Addiction" (prod. by Yung Lan)
8. "Imitate" (prod. by Level-Up)
9. "Lie No" (prod. by CashMoneyAP)
10. "24 Hrs" (prod. by ISM)
Fans Name Rappers They Think Will Blow Up This Year