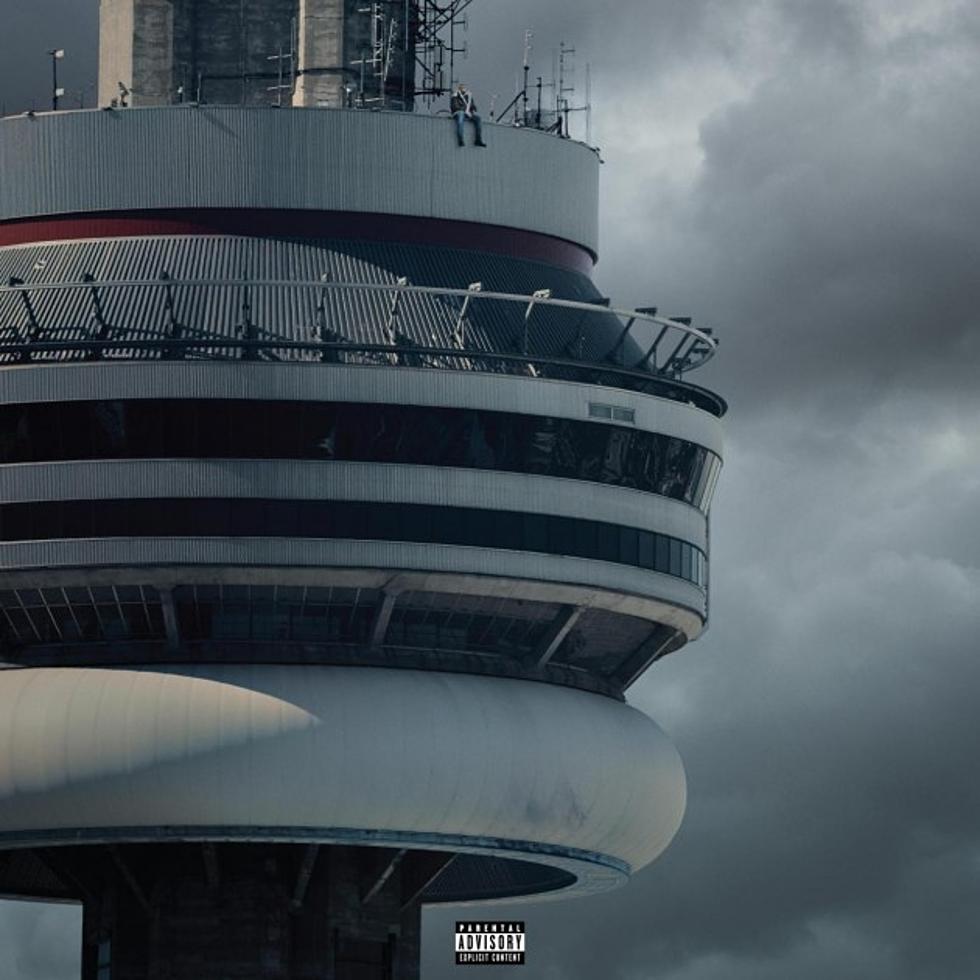 44 of the Best Lyrics From Drake's 'Views' Album
Young Money Entertainment
Drake drops his new album Views today (April 29). Last night (April 28), he sat with Zane Lowe for an interview on a special edition of OVO Sound Radio. He discussed the Birdman and Lil Wayne situation, his relationship with Nicki Minaj, recording Views, getting in the studio with Rihanna, almost doing a project with Kanye, why the Throne was taken off "Pop Style," and a ton more. You can hear the entire interview right here.
Views is Drake's fifth official album and features Future, Rihanna, PartyNextDoor, Jeremih, Pimp C, Dvsn with production from Nineteen85, Boi1da, Cardo, Southside, Metro and many more.
Fans flocked online to give their mini-reviews and critiques about the LP. Some loved it, some hated it and some were indifferent, however, everyone from far and wide shared their opinion. To go along with the reactions there we're plenty of people who posted up some hilarious memes about the LP. For one night, OVO took over the internet.
Drizzy takes a lot of risk on this album, which is influenced heavily by reggae and features the 6 God singing a lot more than usual. Throughout the album, Drake also sends a handful of witty subliminal messages, presumably to his frenemies Meek Mill and Tory Lanez. You can even argue that the entire intro track, "Keep the Family Close," is one huge message to Nicki Minaj.
But, more importantly, whenever a Drake project drops, it's always littered with one-liners and lyrics that will be used for captions all over social media. Here are the 44 best lyrics from Views.
"All of my "let's just be friends" are friends I don't have anymore/How do you not check on me when things go wrong/Guess I should've tried to keep my family closer"

"Always saw you for what you could've been
Ever since you met me/Like when Chrysler made that one car that looked just like the Bentley"

"If I ever loved you I'll always love you, that's how I was raised."

"And I can't sleep these days unless I take one/If they don't have a story these days, they'll make one"

"And I turn the six upside down, it's a nine now"

"I got it right now so I'm everybody's friend/If I ever lose I bet we never speak again"

"More immature than Marques Houston"

"I know you heard that my pool parties like Mardi Gras/I know you heard that my girl is sponsored by Audemars/That's why she's always correctin' me when my time is off"

"All that grey in our conversation history, you"

"You like to slide on a late night/You send the "are you here?" text without an invite/That's that shit that I don't like"

"You got something that belongs to me/Your body language says it all"

"Chasin' women a distraction/They wan' be on TV right next to me/You cannot be right here next to me/Don't you see Riri right next to me?"

"6 cold like Alaska/VIEWS already a classic"

"Her gram too poppin' to fuck her"

"I'm lookin at they first week numbers like what are those/I mean you boys not even coming close"

"Lookin' in the mirror I'm closer than I really appear/Creepin' like Chilli without the tender, love, and care"

"Used to have secret handshakes to confirm my friendships/Nowadays they just shakin' my hand to hide the tension"

"The most successful rapper 35 and under/I'm assumin' everybody's 35 and under"

"Weston Road flows, my confidence level gettin' settled/Don't get hyped for the moment then start to backpedal"

"First take Drake, you know I rarely have to take two it/And they still take to it"

"I gave your nickname to someone else"

"I miss the feeling of you missing me"

"Relationships slowin' me down, they slow down the vision/Guess I'm not in a position to deal with commitment"

"Who's gonna save me when I need savin'?/Since Take Care, I've been caretakin'"

"Mixing vodka and emotions, tapping into your emotions/Dry cry cause I'm hopeless"

"You hit me like 'I know you're there with someone else'/That pussy knows me better than I know myself"

"Let's do the things that we say on text"

"Cause you talk like you got what I need/You talk like you got the juice and the squeeze"

"I gotta talk to God even though he isn't near me/Based on what I got it's hard to think he don't hear me"

"I thank God you came/How many more days could I wait?"

"Strength and guidance/All that I'm wishing for my friends"

"Most niggas with a deal/Couldn't make a greatest hits/Y'all a whole lot of things/But you still ain't this"

"I give Chanel out like a hug I know"

"Got so many chains they call me Chaining Tatum"

"Even next season looking like a breeze/Lot of y'all ain't built for the league, yeah/Trade you off the team while you in your sleep, yeah/Y'all showed me that nothing's guaranteed"

"My friends always feel the need to tell me things/Seems like they're just happier than us these days"

"We both a different breed/I'm followin' your lead, I ask you what you need/You say it's guaranteed"

"And my wifey is a spice like I'm David Beckham"

"You could throw curve balls but I got the glove fitted/They been saying it's love, but it isn't love, is it?"

"It's like a front of the plane, nigga, it's all business/But I haven't flown with y'all boys in a minute"

"Look, they'd rather run up on me than towards them goals/My niggas still hit the club when it's 20 below/Who you think running this show?/You saw it in me at 20 years old"

"Now me and Kobe doing shots the night before the game/Still drop 40 with liquor in my system"

"Niggas quick to double cross like both of us Christian"