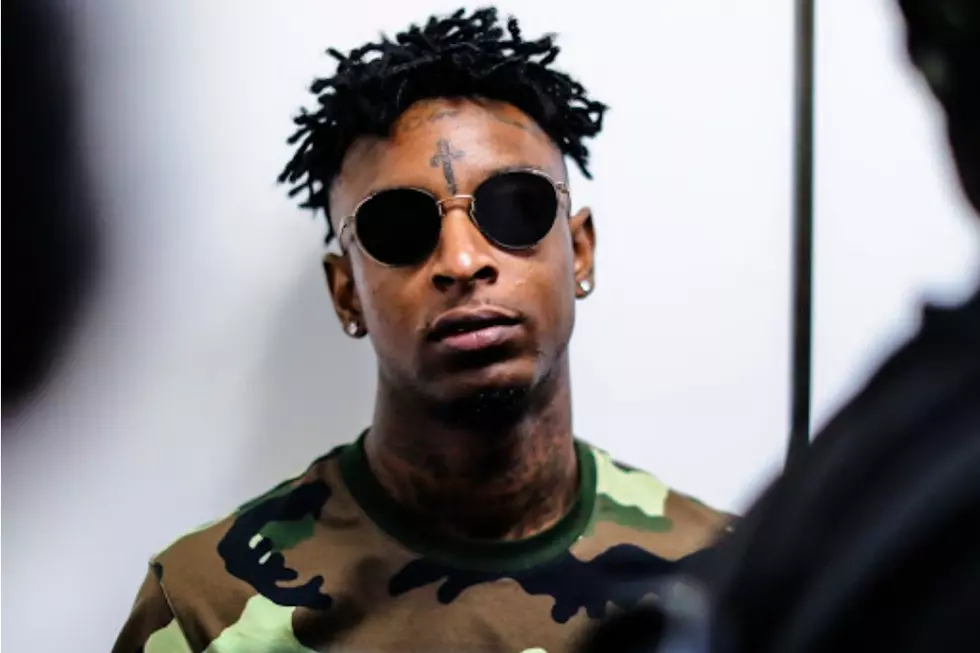 21 Savage Drops New Song "Pause" Produced by Metro Boomin
John Canon
Back in 2016, 21 Savage and Metro Boomin made what would be the Atlanta rapper's introduction for most people, dropping the EP, Savage Mode. The project contained bangers like "X" featuring Future, and "No Heart," but it looks like at least one song from the project's sessions ended up on the cutting room floor. The new track, "Pause," recently emerged on the internet.
The song's vibe fits right in with the rest of the songs from the 2-year-old collab. Metro cultivates a dark track that sounds like it could be the score for a tense scene in a horror film. The Slaughter Gang rapper spends much of the song in flex mode. "Hunnid K spent on a whip, pause/Hunnid K spent on my bitch, pause/Hunnid K spent in the VIP, pause," he rhymes on the chorus.
When he is not bragging, Savage is popping off with street lines. "I just spent 15 hunnid on a belt (belt)/15 hunnid on my main bitch hair (21)," he raps. "Yeah I'm real right, I took a oath not to tell/If you try the gang, we gon' shoot you like Adele (pop-pop-pop)/I was runnin' up with fifties, man, one-five for a fifty, man/I got a four hunnid, man, AK hold a hunnid, man/AK hold two hunnid, man, pull up in a mini-van (ooh)."
Listen to 21 Savage's new "Pause" track below.
See Behind-the-Scenes Photos of 21 Savage at 2016 XXL Freshman Class Cover Shoot