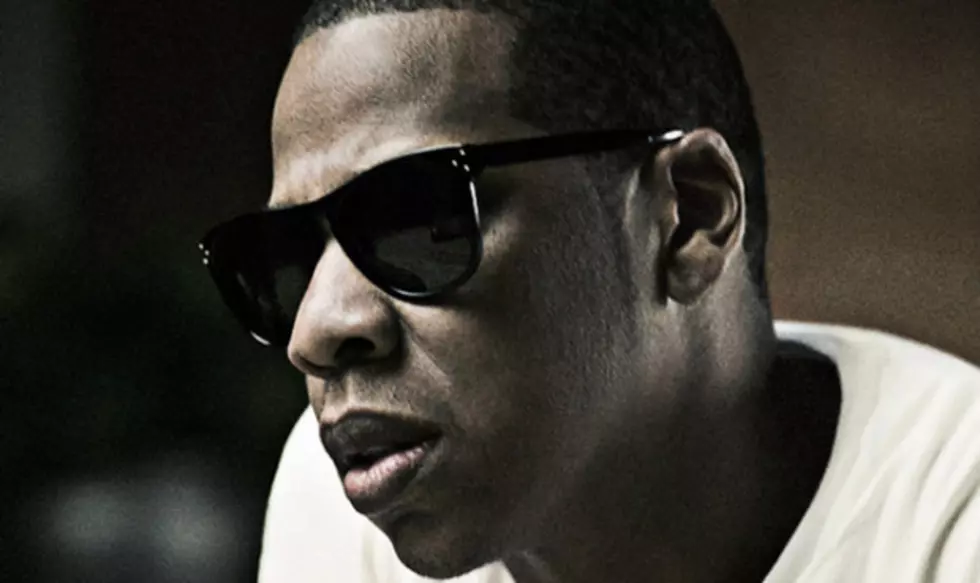 20 Of The Best Rap Outros
We all know how that it's important how you start an album or mixtape, but how you finish it is equally vital to the success of any project. The final song, or "Outro" if you will, is the conclusion. It's the last piece to the puzzle the artist has been building from the moment you pressed play. The way you walk away after listening to an entire masterpiece defines your opinion of not only the work, but the artist.
To celebrate the difficulty of sticking a good ending, we've gone ahead and compiled 20 of the Best Rap Outros. These aren't just cute skits either. These are songs or short compositions where artists went the extra mile to create a big conclusion. New school artists, old school artists, they're all included. We don't care how old you are; we just care about how you send us off after we've checked out your music.

Beneath The Surface Outro - GZA
GZA takes a crushingly intimidating beat and handles it properly. His commanding voice goes well beneath the surface, and calls out enough fools who are biters and fakes. You know who you are.

Acid Rap Outro ["Everything's Good" (Good Ass Outro)] - Chance The Rapper
Chance The Rapper may have just gotten here, but he sure knows how to make a "Good Ass Outro." On his Acid Rap mixtape, Chance tosses around some high-speed words that reflect the sentiment that it's definitely all good now.

The College Dropout Outro ["Last Call"] - Kanye West
Jay Z opens Kanye West's Outro with his signature laugh as he says "Yo fuck you, Kanye." Then Kanye West delivers the perfect ending to The College Dropout. Back then, you probably heard that track and thought "Damn, Jay and Kanye should make an album together!"

Tha Carter IV Outro [featuring Bun B, Nas, Shyne, and Busta Rhymes] - Lil Wayne
With a roster like that, Lil Wayne knew he didn't have to be on this one. He let Bun B, Nas, and Busta Rhymes take the reigns to annihilate the Carter IV exit. Shyne was there for us to be like, "Wait, SHYNE is on this track?!?!"

Ready To Die Outro ["Suicidal Thoughts"] - Notorious B.I.G.
Biggie always had this strange fascination with his own demise. It's something that felt prophetic given the events that followed only a few years into his career. Having this be the Outro to his debut album was dark and dismal at the time, but it's straight up cryptic hearing it now.

Purple Haze Outro ["Get 'Em Girls /The Mizzle"] - Cam'Ron
Killa Cam just launches into a bar for bar pound for pound beat down, repeating words but in the best way possible and just straight up talking shit. Of course the "get 'em girls!" ad lib evolved into a catch phrase after this.

The Score Outro ["Manifest"] - The Fugees
The Fugees bodyslammed the final piece of The Score with "Manifest." Actually, scratch that. It was all Lauryn Hill. L-Boogie tackles her demons and talks about attempting suicide over love (ahem, Wyclef), but realizes she's more valuable than that. What an emotional ending to a solid project.

Revolutions Per Minute Outro ["My Life"] - Reflection Eternal
Talib Kweli slides over Hi-Tek's beat like he's sitting on a surf board in the middle of a calm ocean. Yeah, it's that smooth. Talib tells an extensive story about one man's life (his own?) and explains that it's something that we'll never understand.

Vol. 3: Life & Times Of S. Carter Outro ["Hova Outro"] - Jay Z
Yes, we know there are about ten different Jay Z Outros to choose from and they all sound damn good. This one though is a total train of thought, as Jay Z is accepting his success but still sounds like he can't really fathom it all.

Houston Outro - Slim Thug
Somehow Slim Thug managed to detail his entire career deep within the bars of his Houston Outro. From the street thug life to starting Swisha House, Slim Thug leaves no stone unturned as he provides his closing audio autobiography.

Section.80 Outro ["Ab-Soul's Outro" featuring Ab-Soul] - Kendrick Lamar
K-Dot was so generous in letting his fellow Black Hippy Ab-Soul have his shine on the last cut off Section.80. He did good, because it ultimately had everyone wanting to check out Soulo after that.

Hardcore ["Fuck You" featuring Junior M.A.F.I.A.] - Lil' Kim
Lil' Kim chose to end her solo debut album with her Junior M.A.F.I.A. team, but that doesn't mean she didn't own the track. Of course she kept it hella vulgar too. "I keep my pussy Fresh like Doug E." Thanks for the info, Kim.

Fear Of God Outro ["Alone In Vegas"] - Pusha T
No Malice might be the member of Clipse that fully turned to God, but on "Alone In Vegas," we really hear about Pusha T's connection to the G-O-D. He speaks about Sin City and his sins in the city, but reiterates that he's still alone. In Vegas.

Welcome To: Our House Outro ["Our Way"] - Slaughterhouse
If there's one way Slaughterhouse does things, it's their way. This Outro almost sounds a little like a nod to Bone Thugs-N-Harmony with the group in unison chanting "our way." It's a cool melodic way to end the project.

Shaolin Vs. Wu-Tang Outro ["Wu Chant"] - Raekwon
Okay look, this song is really not a song at all. It's just a little under a minute of chanting "Wu-Tang! Wu-Tang! Wu-Tang!" But if you're really a follower of the Wu, isn't a chant like that exactly what you need to end an album? Yeah, we thought so.

Food And Liquor II Outro ["Hood Now"] - Lupe Fiasco
Lupe Fiasco affectionately details city living from the streets to the style on "Hood Now." He brings some real examples like adding water to milk to "stretch" it or wearing your "house shoes" only in the house. If you don't know what's hood, Lupe is here to tell you.

Cheers Outro [featuring D12] - Obie Trice
Sure, the whole D12 camp is present to rep for their boy, but let's be honest here. Eminem steals the show like he always does. Here he brings an off-kilter rhyme that's flanked by the rest of his friends. It might not be Em's album, but it's a nice finale for Obie's.

CrazySexyCool Outro ["Sumthin' Wicked This Way Comes" featuring Andre3000] - TLC
Andre3000 and Left Eye are the stars of this one. With Three3Stacks taking shots at Michael Jackson ("Not callin' no names, but really who's bad?") and Left Eye fantasizing about her own demise, there's a lot going on outside of CrazySexyCool. More like DeepIntensePowerful.

The Gifted Outro ["Black Heroes/Outro About Nothing" featuring Jerry Seinfeld] - Wale
Wale brings bars full of ambition on The Gifted's Outro. It feels like a celebration of musical heroism. Rarely do you really feel like an artist's arrived, but Wale sounds like he has on this one.

No Love Lost Outro - Joe Budden
On Joe Budden's final words on No Love Lost, he accepts all of his mistakes and aims to learn from them. While the greater whole of the project pretty much examines Budden's mental state in a myriad of ways, the Outro ties it all together.