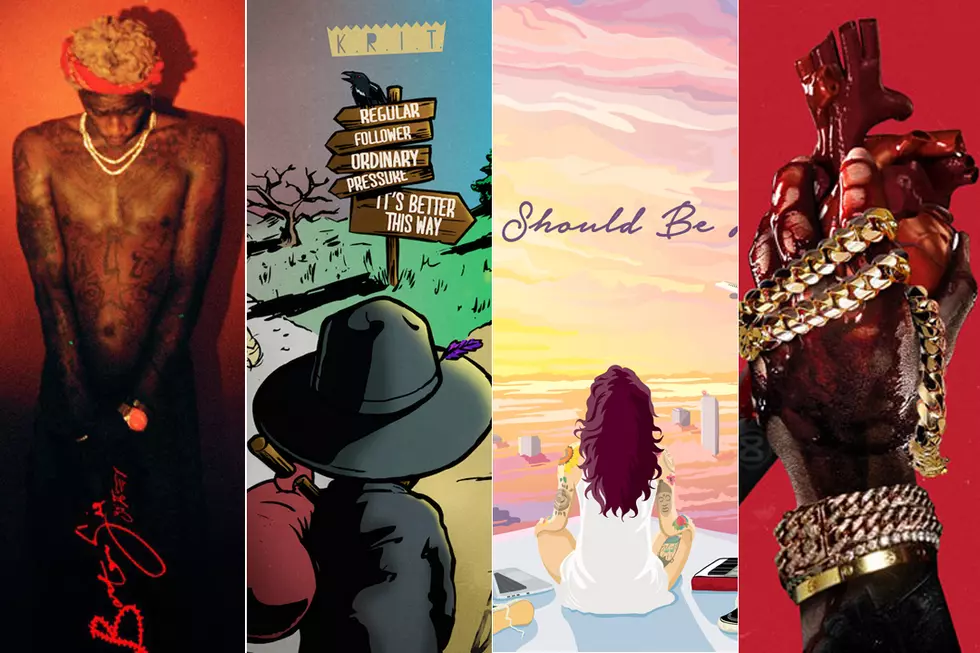 20 of the Best Mixtapes and EPs of 2015
iTunes (2) / Def Jam / Epic
2016 is around the corner, but before the year comes to an end, it's that time for XXL to take a look back at the wild and crazy year it's been when it comes to hip-hop. We've been highlighting some of the most solid music to arrive during the last 12 months, from our roundup of the 20 Best Songs of 2015 to the 20 Best Hip-Hop Videos of 2015. Now we focus on the best mixtapes and EPs of the year.
With new projects releasing every week, established MCs and rising rappers have always relied on their platforms -- whether it be through social media, video or more unconventional methods like giving lectures -- to help build anticipation and satisfy their fan bases. Then when that mixtape or EP drops, it's up to the public to decide if it's worthy of a listen. Big K.R.I.T. deserves a dap for the work he put into It's Better This Way. Kehlani rose to the occasion on You Should Be Here. Young Thug's Barter 6 didn't disappoint in the face of controversy. And Future lived up to the hype that 2015 really was his year with Beast Mode.
Since 2015 is regarded as a better year for hip-hop compared to the past, it's just that much harder to narrow down the projects that stood out from the rest. It's a tough job to choose the best of the best, but we rise to the occasion. Here are the 20 Best Mixtapes and EPs of 2015.