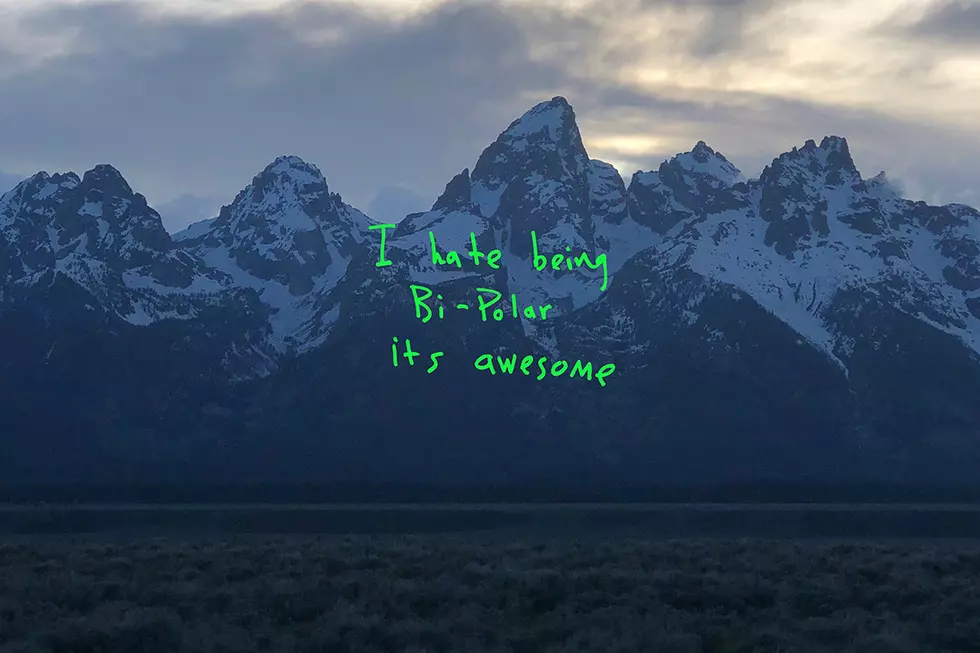 17 of the Best Memes From Kanye West's 'Ye' Album Cover Generator
Getting Out Our Dreams II
Just like fans did with If You're Reading This It's Too Late and The Life of Pablo, many are now putting their own spin on Kanye West's Ye album cover. The original cover, which features the phrase "I hate being Bi-Polar its awesome" written over the mountains of Wyoming has now gotten a meme generator courtesy of artist Yung Jake and developer Tim Bauman.
A few fans took a slight dig at Yeezy, with one person writing on the cover, "Should have saved the beats from Daytona for myself" and another person writing, "I miss the old Kanye, I hate the new Kanye."
Other fans opted to put memes inside of their memes, with one fan writing the words from the opening lines of the Law & Order: Special Victims Unit intro and another fan bringing the Laurel-Yanny and blue-gold dress debate to Ye.
While it's uncertain if Kanye added the text to the Ye cover himself, Kim Kardashian revealed the Chicago rapper did take the photo himself on the way to the album listening party. "Kanye shot the album cover on his iPhone on the way to the album listening party 😂🔥❤️🔥🙏🏼🔥," she tweeted.
Check out 17 of the best Ye memes below and click the link to make your own album cover.
See 17 of the Best Memes From Kanye West's 'Ye' Album Cover Generator