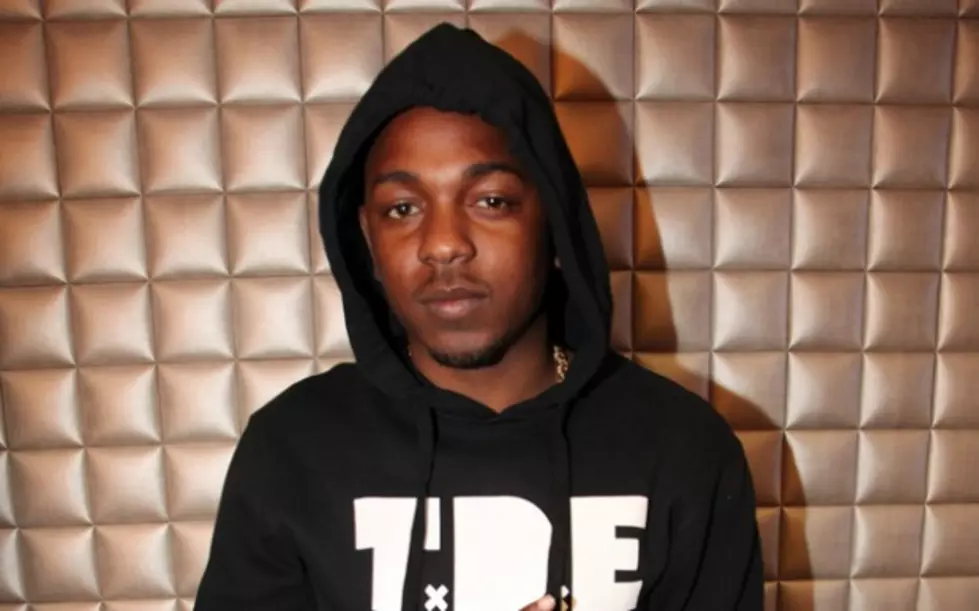 16 Responses To Kendrick Lamar's "Control" Verse Reviewed
Kendrick Lamar's "Control" verse was incendiary by design. By calling out his peers and claiming to be the "King Of New York," he set off two different fires that are difficult to put out. On one hand you've got people who are angry that they were left off the list of names he rattled off over No I.D.'s instantly iconic beat. By choosing to name who he named, Kendrick was establishing his own contemporary lyrical rap canon, a group he considers his primary rivals and equals. In declaring himself "King Of New York," he created an even bigger point of contention, signaling his dominance of a region he's not even from. The biggest question on everyone's mind this week was this: Who will respond?
While none of the heavy-weights named in the song have dropped songs or verses yet—though most made jokes or references to the song on social media—that hasn't stopped a variety of rappers from taking on the challenge. From established stars like Lupe Fiasco to up and comers like Astro to NBA players, the song has reverberated throughout hip-hop, crossing regions and genres. Some of the responses were inspired, obviously feeding off Kendrick's intensity and fire. Others were... less than inspiring.
To help you go through the various "Control" responses, we've sifted through them all and provided a rating for each on the classic S to XXL scale. So let's take a look at 16 different attempts to dethrone Kendrick—and please, try to control yourself. - Compiled by Dan Jackson and Eric Diep
Iman Shumpert "Dear Kendrick"
Rating: M
"It's about time people figured out I existed," raps Iman Shumpert on this response track, and if that was his primary goal here, then mission accomplished. Shumpert is a basketball player, so maybe we should cut him some slack, but if you're going to respond to one of the biggest rap events of the year then you should at least lace up your shoes.

Ransom "Control (Freestyle)"
Rating: M
No one knows why Ransom responded, but he felt like it. He joins in on the fun and goes in, but leaves us with little to digest. We would have been fine with him staying quiet.
Astro "KONY (Kendrick Lamar Response)"
Rating: L
Jumping on Statik Selektah's Newsies-inspired beat, relative new-comer Astro doesn't sound particularly angry with Kendrick here. He's mostly just trying to explain to Kendrick why he shouldn't be talking about New York, and while he makes a logical case, it's not exactly the most passionate attack or defense.
Bizarre "Kendrick Lamar Diss Track"
Rating: L
Now this is a tough one. Bizarre's response is more of a meta-joke/goof on the very idea of a "Control" response—it's closer to that Dave Chapelle skit about turning the headphones up than it is to an actual verse—and therein lies the brilliance. By clowning the idea of writing a "Control" verse, Bizarre actually ended up writing a pretty funny response.
JR Writer "Control Yourself"
Rating: L
"You rap like you used to share a room with your sister" and "You sound weird on the verse" aren't exactly the most brutal disses one could throw at Kendrick, but JR Writer gives No I.D.'s beat a good run on this.
Riff Raff "Ballin' Outta Control (The Neon Response)"
Rating: L
"Ballin' Outta Control (The Neon Response)" finds the internet's favorite human-meme/rapper Riff Raff offering up an appropriately joyful and peaceful response. Instead of trying to go in on Kendrick, he basically delivers a Riff Raff song but it's a pretty good Riff Raff song.
Rating: L
Lupe is up to something here, but it's hard to figure out exactly what that is. He's talking about dinosaurs, lions, tigers and vikings. Parts are compelling, but the song never really coheres.
Fred Da Godson "Say My Name"
Rating: L
The former 2011 XXL Freshman gave his rebuttal to Kendrick Lamar's "Control" verse with "Say My Name." Frederico jumps on an entirely different instrumental and lets loose subliminal jabs at Kendrick. With the sample of Breaking Bad kicking it off, he tells K.Dot to show a little respect to the hip-hop legends who have come before him. Bars? Just a few. This is just lukewarm compared to K.Dot's aggression displayed on his verse.

Mickey Factz "South Park"
Rating: L
Mickey Factz couldn't let BX down. Clapping back at Kendrick's verse, Factz goes after the entire TDE crew with sharp lyricism. Here's a gem: "You the king of New York? Beg ya pardon?/ The King of L.A. is dead and that n*gga from Harlem…[2Pac!]" He also raps nonstop for four minutes, even tacking on another as the song fades away. Another strong effort, however, there's nothing special here.
Cassidy "Control (Freestyle)"
Rating: XL
Twitter was on fire when Cassidy decided to drop his response to Kendrick. Cass floats all over the beat by holding nothing back. Can Cass be the King of Philly and NY at the same damn time? He certainly proves his case here.
Los "Control (Kendrick Response)"
Rating: XL
We are not going to front: Los bodies this. While he officially reps Baltimore, the heat Los brings to the table is impressive, even going into detail about why each rapper was named with clever wordplay. It's safe to say the King in King Los isn't just for show.

B.o.B. "How 2 Rap"
Rating: XL
Once again, one of Kendrick's contemporaries stays away from the original instrumental and offers something different. B.o.B responds in a pretty unique way with "How 2 Rap," which stands out because he borrows different flows from artists (Drake/Migos) and plays guitar near the end. It's a subtle reminder that the ATLien is overlooked as a true artist in every form. Props to Bobby for the originality.

Papoose "Control (Freestyle)"
Rating: XL
Occasionally funny and occasionally bizarre—not sure about the R2D2 reference—Papoose's response is personal and brutal in the way fans expect these tracks to be. Though it's not a total knock-out, it's fun to see someone take a swing.
Mysonne "Uncontrollable"
Rating: XL
This one is for all you old heads. Mysonne steps out to deliver a flurry of rhymes on his response called "Uncontrollable." You don't have to say much about it: he absolutely murders the instrumental.
The Mad Rapper "Control (Freestyle)"
Rating: XL
The Mad Rapper's take on "Control" might be the best and most inventive approach on this list. Instead of going in on Kendrick, he goes in on the people who dared to respond, cracking jokes about Lupe, Joell Ortiz and more.
Joell Ortiz "Outta Control"
Rating: XL
24 hours after Kendrick Lamar dropped his verbal assault, Joell Ortiz was the first NY rapper to take his bait. Despite if you thought Ortiz was or wasn't the right rapper for the job, he lights up the beat with a fiery verse that's highly effective. For a short moment, Ortiz was a trending topic on Twitter, and gained a huge amount of respect for stepping up and lyrically putting on for the East Coast. Was it KONY material? Probably not. But dude kept our ears perked up.