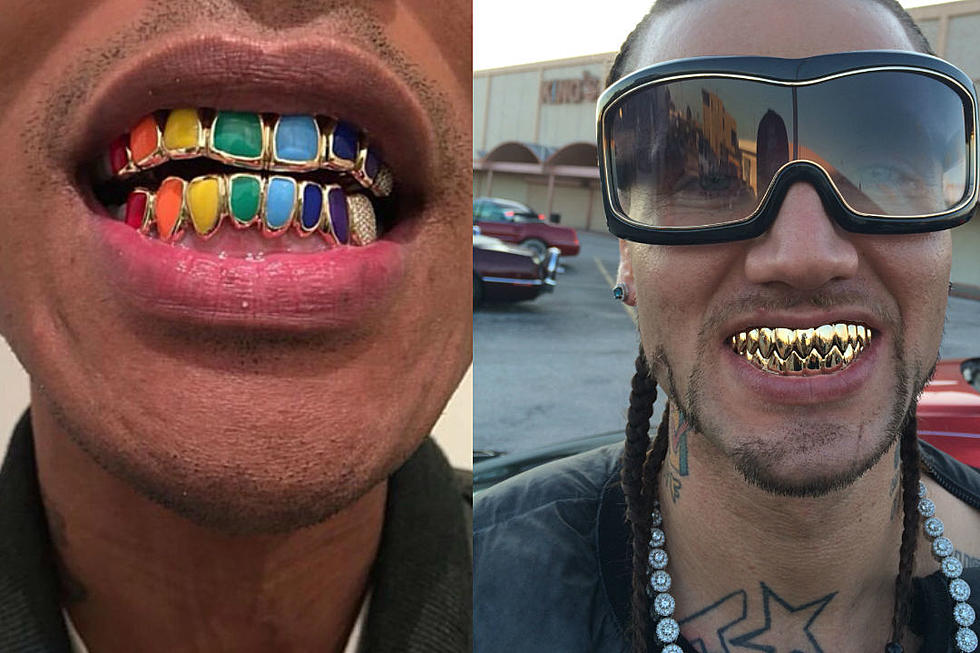 12 Rappers Wearing Crazy Grills
Instagram
As of late, grills have been all the talk in hip-hop and it's not because the trend is new, but ever since the tastemaker and fashion guru, Ian Connor, got his new grill from famed jeweler Ben Baller, other rappers have decided to step up their grill game and take things to a whole new level.
Before the release of Nelly's hit song, "Grillz," flashy mouthpieces seemed to be norm in hip-hop. Starting off as a trend in the late '80s, grills became widely popular in New York City during the '90s era. From Method Man to Big Daddy Kane to Kool G Rap, NY hip-hop acts took a liking to the gold grill look and made it a signature look for rappers in the NorthEast. With the rise of Southern hip-hop in the mid-2000's, grills were an essential part of the down South movement and took the trend of flashy mouthpieces to higher heights. Thanks to the popularity of Paul Wall at the time, who also served as hip-hop's most notable jeweler with his partner TV Jhonny, Wall introduced the world to the most blinged out and expensive custom grills.
Just last year, Pharrell Williams took to Instagram and unveiled an eye-catching custom gold Roy G. Biv grill with white diamonds, causing quite the commotion online. Since posting the the photo 18 weeks ago, rappers such as Tyga and Travi$ Scott have also chosen to get blinged out colorful custom fronts. With La Flame recently dropping a whooping $25,000 for his 8-carat gold, filled with 10-carat blue, white, pink and brown diamonds, XXL rounds up the craziest, most blinged out and colorful grills.
See 40 Hip-Hop Albums Turning 20 in 2016