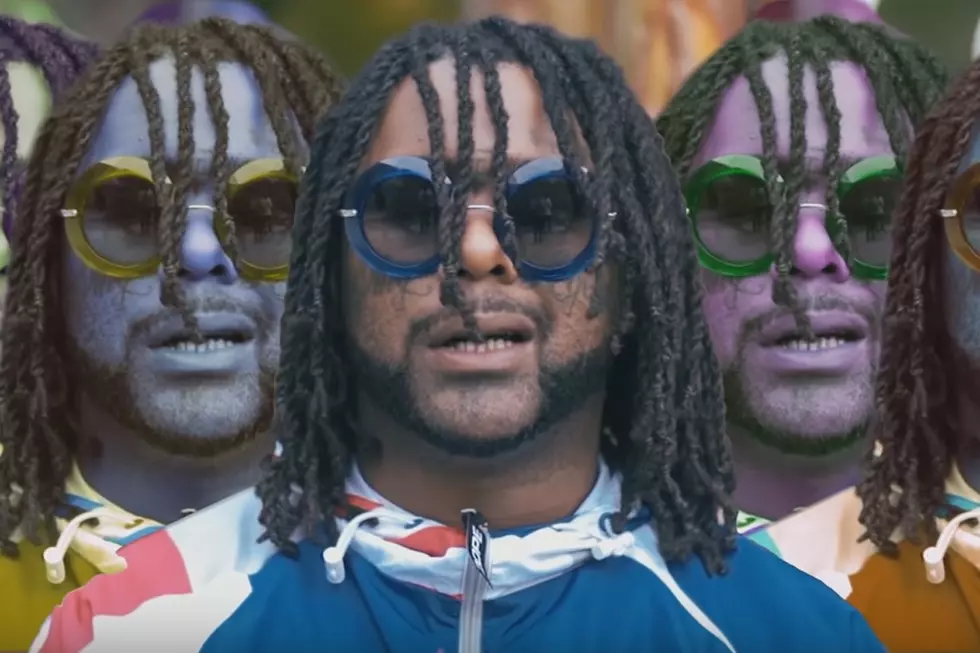 03 Greedo Plays Real-Life "Fortnite" in New Video
Laka Films via YouTube
03 Greedo may be incarcerated, but that's not stopping him from keeping his fans occupied.
Today (July 24), the Los Angeles native shared his visual for "Fortnite" via director Laka Films' YouTube channel. Fans of the uber-popular game will be rather familiar with some of the images in this video. In it, Greedo becomes a real-life character in the game as he raps about battling his daughter through the fortresses.
The "Never Bend" rhymer's flow is seamless as he name drops several media publications, proving how he's become a hot commodity in less than a year's time. "HipHopDX, XXL, Fader/Real street nigga, I ain't never been a hater/I was always taught I gotta' keep that shit player/Real street nigga runnin' for the mayor," he spits over Taz Taylor's bouncy production. He also addresses his thoughts on Tupac, rapping, "I don't give a fuck who mad about that Pac shit."
The remainder of the video shows 03 Greedo going through a Fortnite-inception of sorts as he attempts to remain unnoticed by fellow players. In the end he comes out victorious, ranking No. 1 in Victory Royale.
Watch the video for "Fortnite" below.
See New Music Releases for July 2018