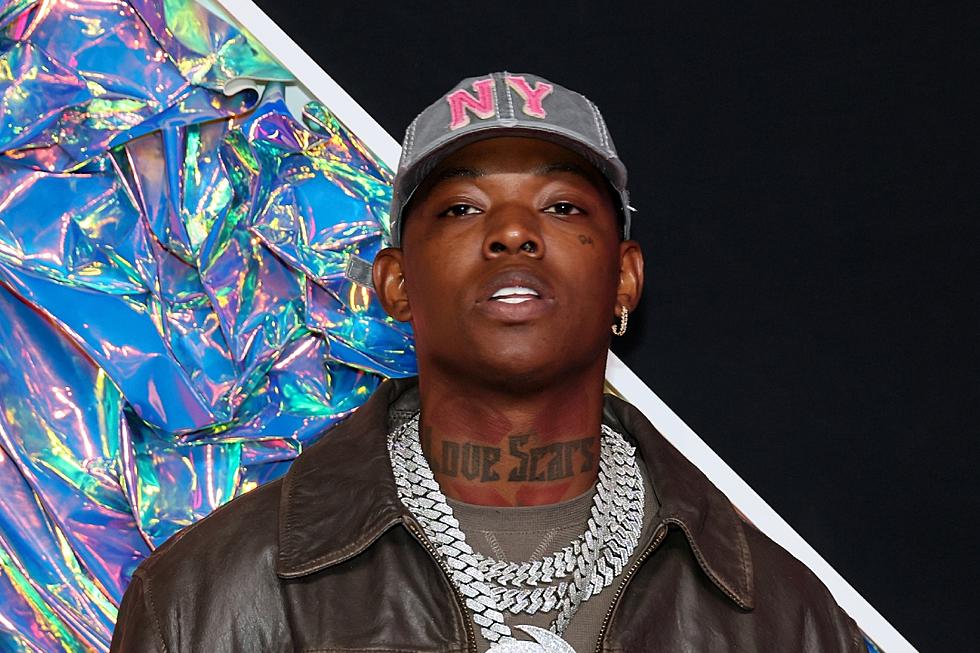 Yung Bleu Arrested for Battery
Dia Dipasupil/Getty Images
UPDATE (Oct. 20):
Yung Bleu has released a statement in the wake of news breaking that he was arrested for battery.
"I cherish women and I'm completely innocent," he wrote in part on his Instagram Story.
See the full statement below.
ORIGINAL STORY (Oct. 19):
Yung Bleu has been arrested for battery in Georgia.
Yung Bleu Booked for Alleged Attack
On Sunday (Oct. 15), Yung Bleu, born Jeremy Biddle, was taken into custody in Hall County, Ga, XXL confirmed via arrest records on Thursday (Oct. 19). He has been charged with family battery. According to TMZ, Bleu is accused of attacking a woman during a dispute over his 10-year-old son. The victim told police Bleu arrived at her home on Sunday unannounced to take the child with him. However, an argument ensued and she claims the rapper slammed her on the ground, causing injuries to her hip and arm. Bleu agreed to talk in deputies about the incident and was taken into custody and booked for misdemeanor battery. He has since been released after posting a $2,400 bail.
XXL has reached out to Yung Bleu's team and the Hall Count Sheriff's Office for comment.
Yung Bleu's Prior Arrest
Yung Bleu was arrested last January after he allegedly got into a shootout with an attempted robber on Sunset Boulevard in Los Angeles. In that incident, he was charged with discharging a firearm.
Bleu released his latest album Love Scars II in April, which featured guest appearances from Chris Brown, Ty Dolla $ign and Tink. He recently wrapped up his Love Scars Tour.
See Why These 25 Rappers Are in Jail or Prison Right Now