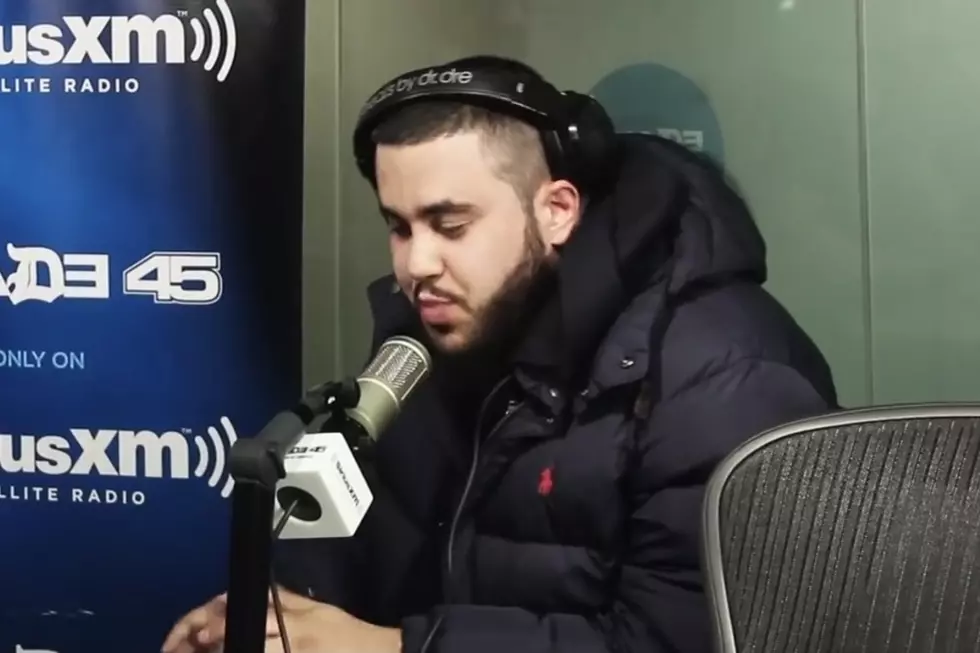 Your Old Droog Spits Dope Freestyle on Showoff Radio
Al Lindstrom via YouTube
Your Old Droog has rhymes for days. The Brooklyn rapper recently appeared on Statik Selektah's Showoff Radio and displayed his lyrical abilities during a freestyle session. Statik threw a variety of beats at the "Help" MC, who dropped slick bars on each track that came his way.
"Searching for clues like I crime fight/Took time to make every rhyme right/Was in no rush to get into the limelight/I ain't Geddy Lee, I holler when I'm ready, B/More tops than Eddie V on a Frankenstrat/Tapped into something different, and they cranking that/Don't step to Droog if you don't want a spanking/Train of thought on a track, but I be blanking/Like what's the word/Greatest of any era, you must've heard," Droog raps around the 2:15 mark of the below video.
Droog's stop by the Shade 45 was part of the promotional campaign for his new album Packs. The talented MC released his sophomore LP last month through Fat Beats Records. The project featured 14 tracks with guest appearances by Danny Brown, Wiki of RatKing, Edan, Chris Crack, Heems and comedian Anthony Jeselnik. Production was handled by The Alchemist, 88-Keys and RTNC among others.
The LP was Droog's second release of 2017. The New York rhymer also teamed up with the aforementioned Wiki for a free EP titled What Happened to Fire? The five-track project dropped back in February.
Check out Your Old Droog's freestyle on Showoff Radio below.
133 Rapper-Launched Record Labels From the Past and Present