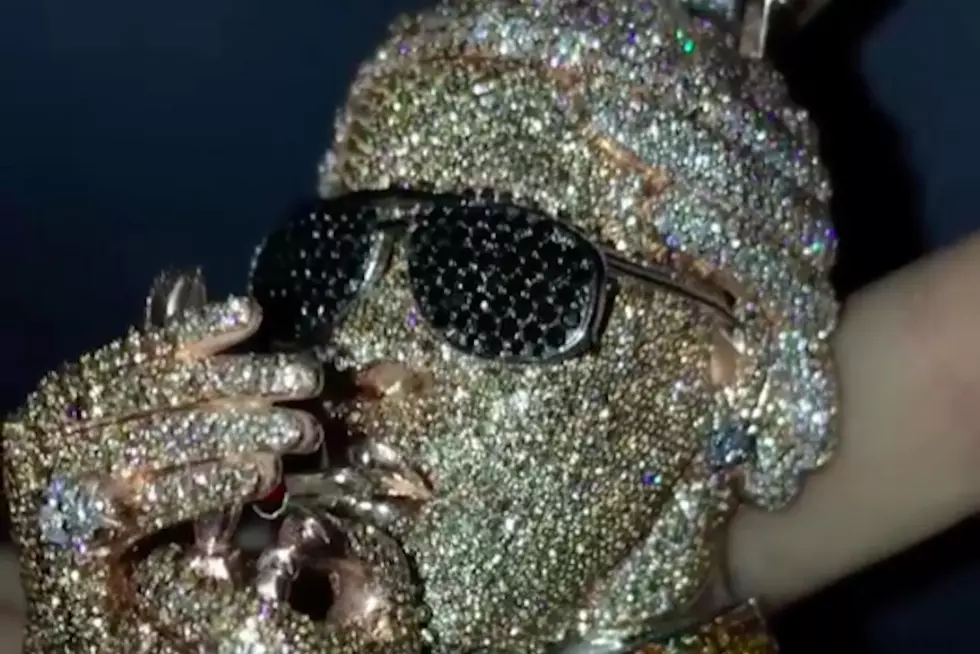 YoungBoy Never Broke Again Gets a Pendant of Young Thug Smoking
XXL via Instagram
Young Thug has racked up a huge fan base over the years, but it looks like one of his biggest supporters may be YoungBoy Never Broke Again. The Baton Rouge native now has a new chain, which features a pendant of Thugger lighting up and smoking.
The new piece, created by Philadelphia-based company Shyne Jewelers, contains a diamond-encrusted replica of the Atlanta rapper smoking a blunt. From Thug's signature hairstyle, sunglasses and vest ensemble, it looks like YoungBoy will be wearing some real rap inspiration around his neck from now on.
There's no details on how much the new pendant cost, but the "Outside Today" rhymer can be seen wearing the jewelry in one of his recent videos shared on his Instagram story.
This isn't the only time that YoungBoy has shown his admiration for Young Thug, as he once said on Instagram that the Beautiful Thugger Girls hitmaker is the only artist he would consider signing a record deal with. Thugger even made an appearance in the rapper's "41" music video ast July.
Check out some footage of the new pendant and YoungBoy sporting the full chain in the videos below.
See New Music Releases for February 2018