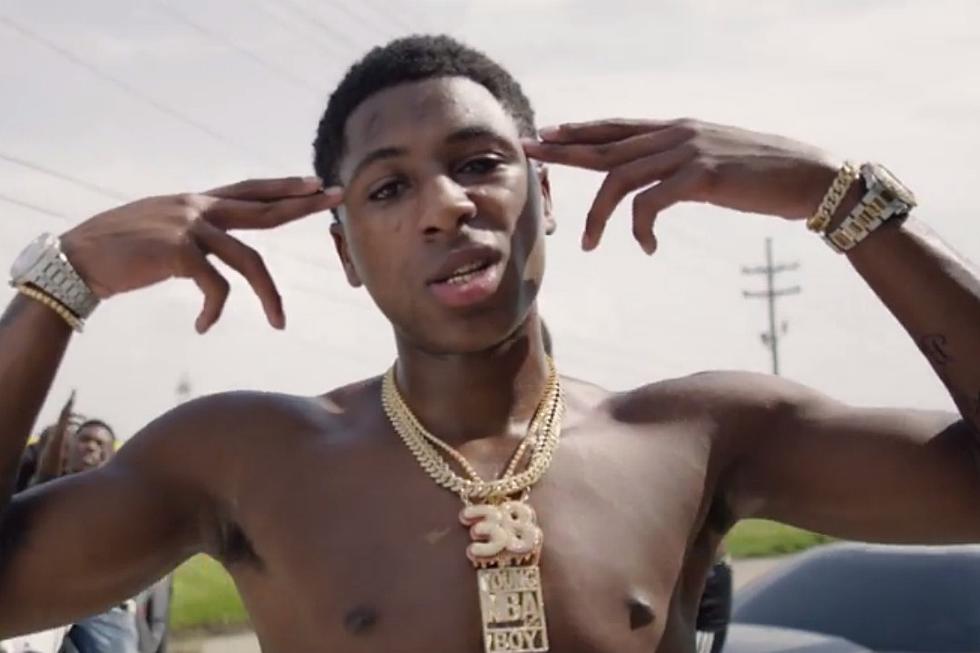 YoungBoy Never Broke Again Caught on Surveillance Footage Getting Into Altercation With Girlfriend
YoungBoy Never Broke Again via YouTube
YoungBoy Never Broke Again already faced his fair share of controversy this weekend when he was arrested on Sunday (Feb. 25) on an outstanding felony fugitive warrant, but now his relationship is being brought into the negative spotlight as well.
According to TMZ, the Baton Rouge rapper was caught getting into a physical altercation with his girlfriend, Jania, at a hotel in Waycross, Ga. via surveillance footage. The video, which was reportedly captured just mere hours before YoungBoy's arrest, shows the entertainer body slamming his significant other to the ground outside of their room and then continuing to pick her up and roughly carry her through the hallway.
After hotel residents heard of the commotion, authorities were called, but the rising rapper, who was previously known as NBA YoungBoy, and his girlfriend had already fled the venue. On top of the controversial video, cops reportedly found blood in their hotel room and other evidence to support the concerns of guests.
Later that evening, YoungBoy was found by authorities on his tour bus, where he was taken into custody due to the outstanding warrant.
Jania has responded to the footage of her and the "Outside Today" star's altercation in a new video, claiming that they were simply playing rough in the hotel hallway. She says that the two like to roughhouse a lot due to their young ages of 18 years old, however, she does not directly address the alleged evidence found in the room, including the blood.
Check out the footage of YoungBoy Never Broke Again and Jania's altercation below, and see her response.
See 22 Hip-Hop-Related Police Raids