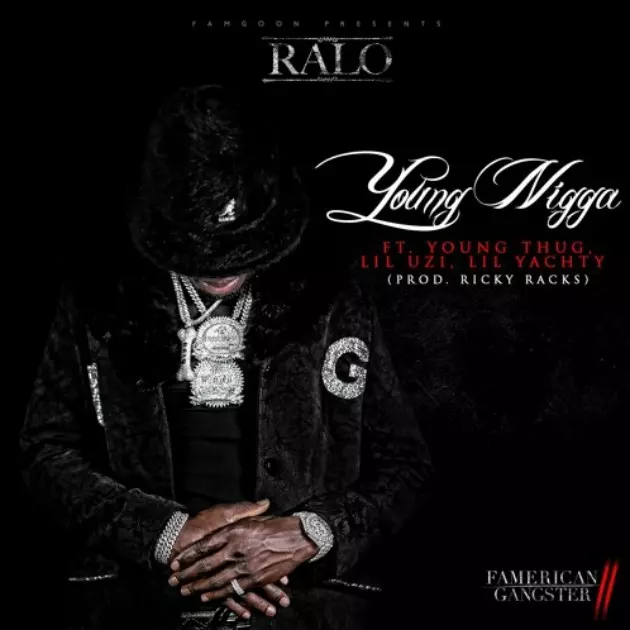 Young Thug, Lil Uzi Vert and Lil Yachty Link With Ralo for New Song "Young N*gga"
Ralo via SoundCloud
Atlanta rapper Ralo is preparing to drop his Famerican Gangster 2 mixtape. Today (Jan. 31), Ralo releases his new song "Young Nigga," featuring Young Thug, Lil Yachty and Lil Uzi Vert.
"Young Nigga" is a braggadocious, stunt-heavy record with booming production courtesy of Ricky Racks, who famously created Young Thug's "Best Friend" instrumental. Thugger dominates the five-minute long "Young Nigga" thanks to an infectious hook and hot 16, while Ralo and Lil' Boat come through with solid verses as well.
Ralo explains how the song came together: "Young Thug is a real life gangster and he's supported me since the beginning," he says. "Him and I were in the studio and he introduced me to Lil Uzi and he started ad-libbing the hook and the song came together."
Ralo continues, "I really wanted Lil Yachty on this song because I said something about him in an interview that was wrong. I apologized about it because I didn't even know him at the time. Collaborating with guys like Thug and Yachty helped me to break into the blogs and mainstream media. I already had the streets locked.
In case you missed it, the ATL rhymer recently put out his Gucci Mane-assisted track "They Can't Stop Us," another song slated to appear on Famerican Gangster 2. 
In other Ralo-related news, the rising artist recently got into a horrific car wreck. Fortunately, he walked away from the accident without any major injuries. Ralo is definitely lucky to be alive, and it's good to see him back in the lab and putting out new music. You can listen to "Young Nigga" below via SoundCloud.
133 Rapper-Launched Record Labels From the Past and Present