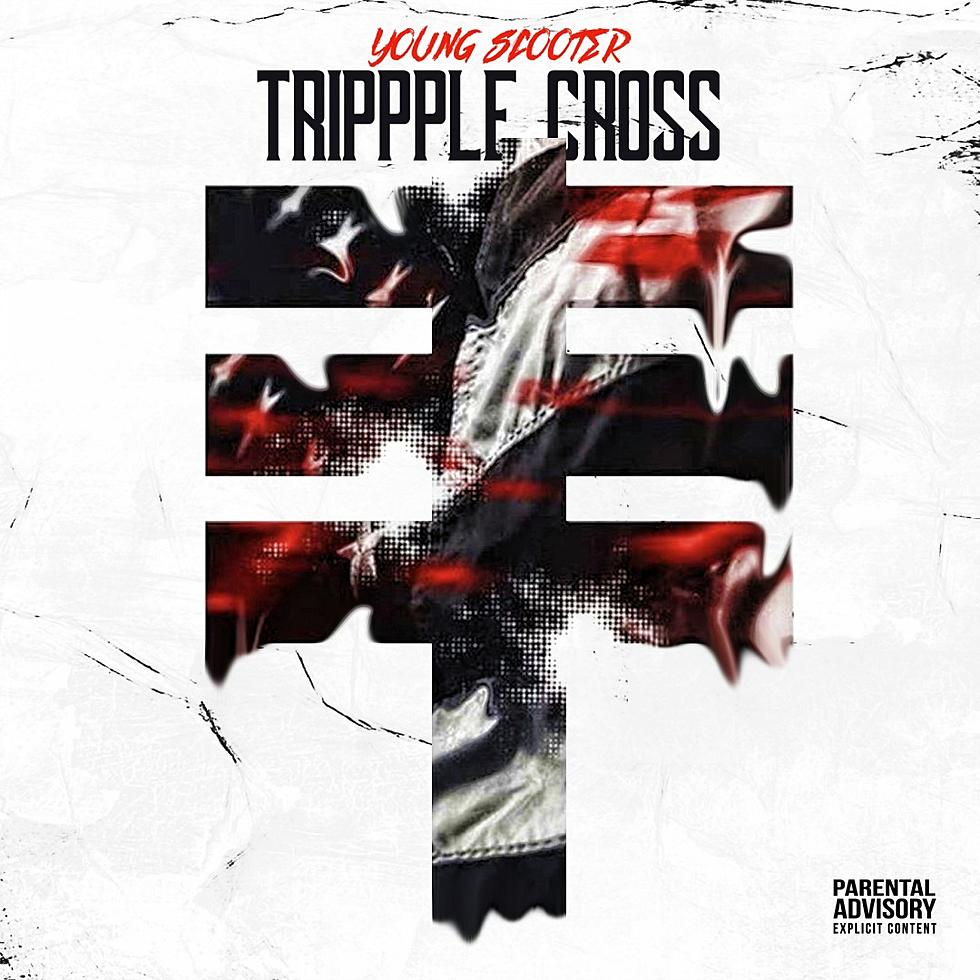 Young Scooter Releases 'Trippple Cross' Album Featuring Future, Young Thug and More
Young Scooter/Empire
It's time to count up once again. Today (Feb. 23), Atlanta rapper Young Scooter comes through with his new album, Trippple Cross.
The Jugg King is back to reclaim his crown with the help of Future, Young Thug Casino and YoungBoy Never Broke Again on the new 14-song project.
Fans got a taste of things to come on the previously-released singles "Trippple Cross," featuring Hendrix and Thugger, and "Bail Out" featuring YoungBoy Never Broke Again. Future actually finds himself on five of the 14 selections on the project, while Thugger Thugger is on four.
Trippple Cross is the follow-up album to Scooter's Jugg King, which was released last July and featured Meek Mill, YFN Lucci, Waka Flocka Flame and more. In October, Scooter revealed he will be dropping another project, Street Lottery 4, which will be a joint release with Future and Thug. "#STREETLOTTERY4 FEATURING @1future @youngthug ON THE WHOLE TAPE GONE BE CRAZY 🐍🐍🎥🔥🔥🔥," he tweeted.
Expect even more from the Atlanta rapper in 2018.
Listen to Young Scooter's Trippple Cross album below.
Young Scooter's Trippple Cross Tracklist
1. "Bread Crumbs" Feat. Future
2. "Do It Big" Feat. Future
3. "Zone 6 Took Da Rap Game"
4. "Drug Deals"
5. "Play Wit Millions" Feat. Young Thug and Casino
6. "I Know"
7. "Trippple Cross" Feat. Future and Young Thug
8. "Plug Lingo"
9. "Both sides" Feat. Future and Young Thug
10. "Real Talk" Feat. Future
11. "Dirty World"
12. "Bail Out" Feat. NBA YoungBoy
13. "Death Row"
14. "Jugg King" *Bonus*
See New Music Releases for February 2018