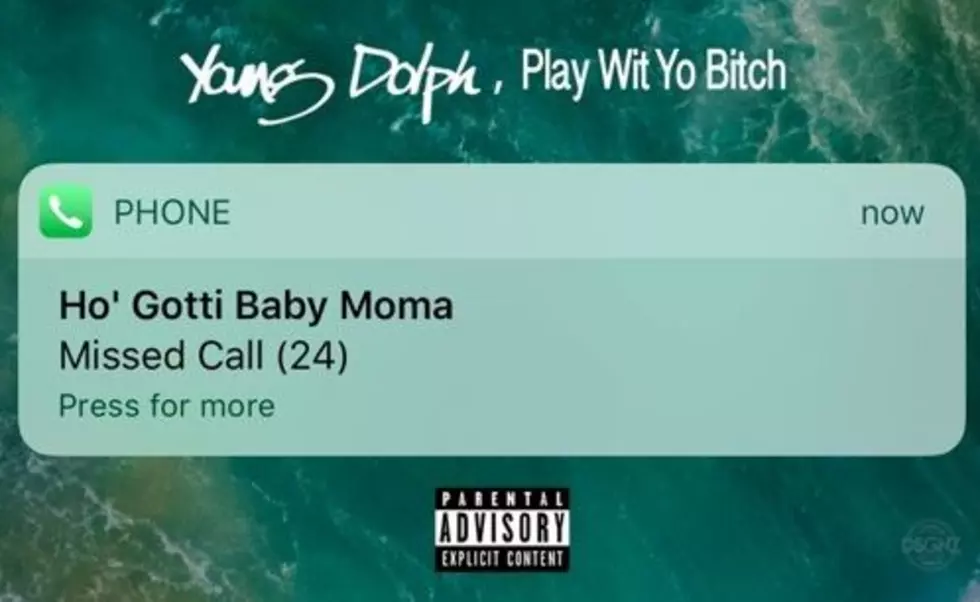 Young Dolph Drops Yo Gotti Diss "Play Wit Yo Bitch"
Young Dolph via SoundCloud
Young Dolph is pulling no punches in his beef with Yo Gotti. The Memphis rapper throws some haymakers on his new diss track "Play Wit Yo Bitch." Dolph says he's sick of the slick dissing, so he's being as direct as possible.
"Heard yo intro ya last two mixtapes/I hear you slick dissing, but that shit lame/All that make believe rapping bout that cocaine/Don't play with my Ho Gotti, you a ho mane/You went from my biggest fan to my biggest hater/Begging me to sign with you, but I had too much paper/Still that same nigga that useta front yo big brother/Found out he a bitch too, now I call him yo big sister," Dolph raps.
In addition to the new song, Dolph also called out Gotti via Twitter. The self-proclaimed King of Memphis claimed that Gott's been ducking him for four years.
"I recall HO' GOTTI tweetin @therealjuicyj to stop dodgin him," Dolph wrote. "But he been dodgin me for 4 years."
Last March, Dolph told XXL that he did not have an issues with Gotti. The Paper Route Empire leader seemed more concerned with the Memphis scene.
"I ain't got no problems with Gotti," Dolph said at the time." I ain't got no problems with no rapper. Nobody, period. I'm just turning this shit around. I'm just making this shit different. Think about how many rappers done got hot and blew up and became millionaires out of Memphis in the last 10 years. Think about that shit. In the last 10 years, what rappers done came out and blew up and became a millionaire? Yo Gotti and Young Dolph. Triple 6, 8ball and MJG, that was their time. And even in their time, who all was it — nobody but Three Six and 8ball and MJG.
"Play Wit Yo Bitch" will appear on Dolph's new Gelato mixtape, which is scheduled to drop this Friday (Feb. 3).
20 of Your Favorite Rappers Naming Their Favorite Rappers