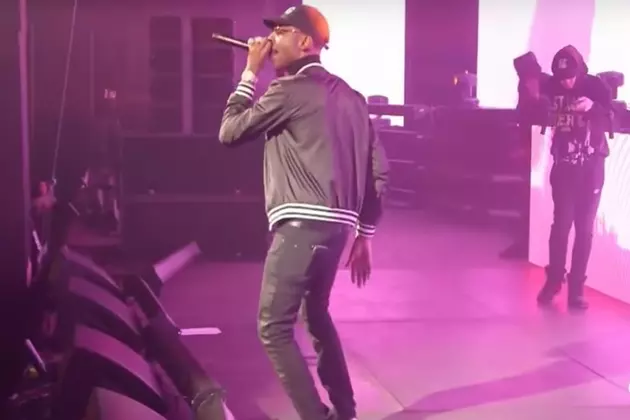 Young Dolph Kicks Off 2017 Rolling Loud SoCal Performance by Walking Out of an Ambulance
YouTube
Young Dolph is ending his 2017 just the way it started—with decadence and controversy.
Before his set at the annual Rolling Loud Festival, the Memphis emcee opened his performance up with a WWE inspired intro as he pulled up in an ambulance and walked right on stage to his legion of fans.
Using an actual ambulance as a prop is an obvious and deliberate nod to the shooting that happened earlier this year that kept him in the hospital for some time, Dolph dressed in all black as began his set with a catalog of bangers.
Coming off a benchmark year where he dropped three mixtapes, including the post-shooting release, Thinking Out Loud, the 32-year-old realizes nothing is promised or guaranteed.
In an interview with Revolt TV, Dolph briefly spoke about bouncing back and how a higher power must be protecting him. "He definitely put me here for a reason," Dolph told Revolt TV. "You just gotta know your purpose out here."
After beefing with fellow Memphis rapper, Yo Gotti for a good portion of 2017, Dolph is ready to move on let 2018 be a year for elevation, blessings, and progress. "I'm going harder, bigger and stronger" he says. "And the way society is set up right now, you gotta give the people what they want."
Check out Young Dolph's full Rolling Loud SoCal set below.
—Kyle Harvey
See 11 Rappers Who Were Shot While They Were in the Spotlight