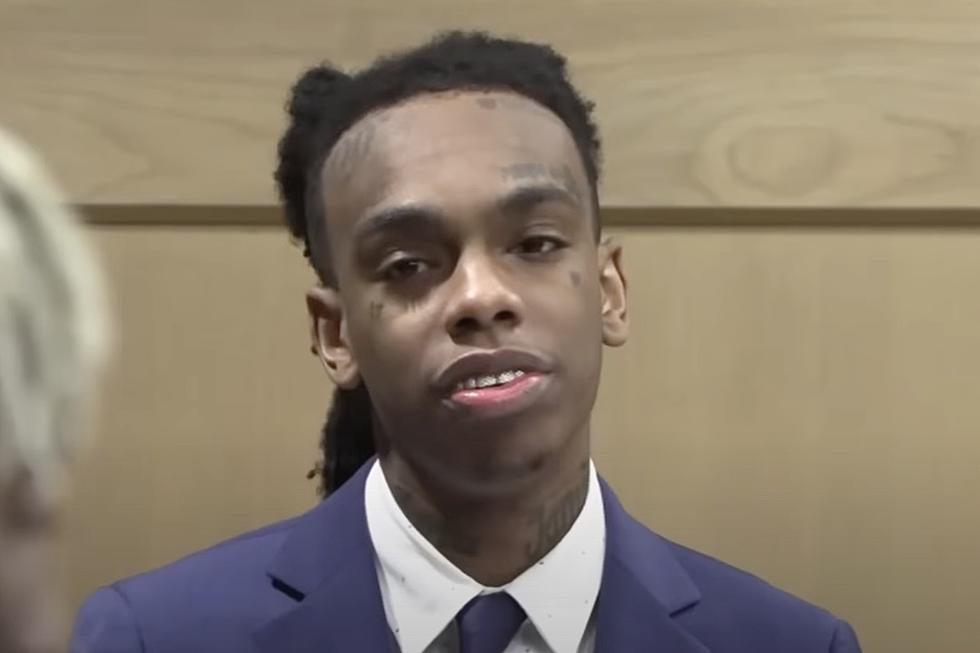 YNW Melly's Mother Reveals Number of Jurors Who Chose Not Guilty Leading to Melly's Mistrial
Law&Crime Network/YouTube
Following YNW Melly's mistrial in his double-murder case, his mother revealed the alleged number of jurors who chose not guilty for her son.
YNW Melly's Mother Reveals Number of Jurors Who Chose Not Guilty in Melly's Mistrial
On Saturday (July 22), YNW Melly's mother, Jamie Demons-King, hopped on her Instagram Story and disclosed the rumored number of jurors who chose not guilty leading up to her son's mistrial in his double-murder case. In her message she wrote, "9 not Guilty 3 guilty it was a mistrial my son will be home God is still working [prayer hands and crossed fingers emoji]."
As previously reported, a mistrial was declared in the double-murder case of YNW Melly, who is accused of murdering his friends YNW Juvy and YNW SakChaser in October of 2018. The decision came after the jury was unable to come to a unanimous verdict.
YNW Melly's Lawyers and Manager Speak After Double-Murder Mistrial
Following Melly's double-murder mistrial, the rapper's defense team and manager briefly spoke to Law & Crime Network on their reactions to the outcome.
Melly's defense attorney Stuart Adelstein said that they were disappointed and felt the prosecutors had a weak case.
"We are somewhat disappointed that Melly is not walking out the door with us," he said. "There is a lack of evidence, there is a conflict in the evidence, and the evidence itself and the investigation itself, stinks."
Meanwhile, Melly's manager 100K Track was happy with the verdict and is hopeful that Melly would get released and come home.
"I'm happy with it. It's not the verdict that we would want," he said. "It's a second chance. I'm excited. I'm excited for Melly to come home."
When asked what are YNW Melly's next steps, attorneys Adelstein and David Howard wouldn't disclosed plans for their client.
See Law & Crime Network's coverage of the mistrial announcement below.
Watch Law & Crime Network's News Report: Judge Declares Mistrial in YNW Melly's Double Murder Trial Below
See Every Rapper Mentioned in the YNW Melly Double-Murder Trial