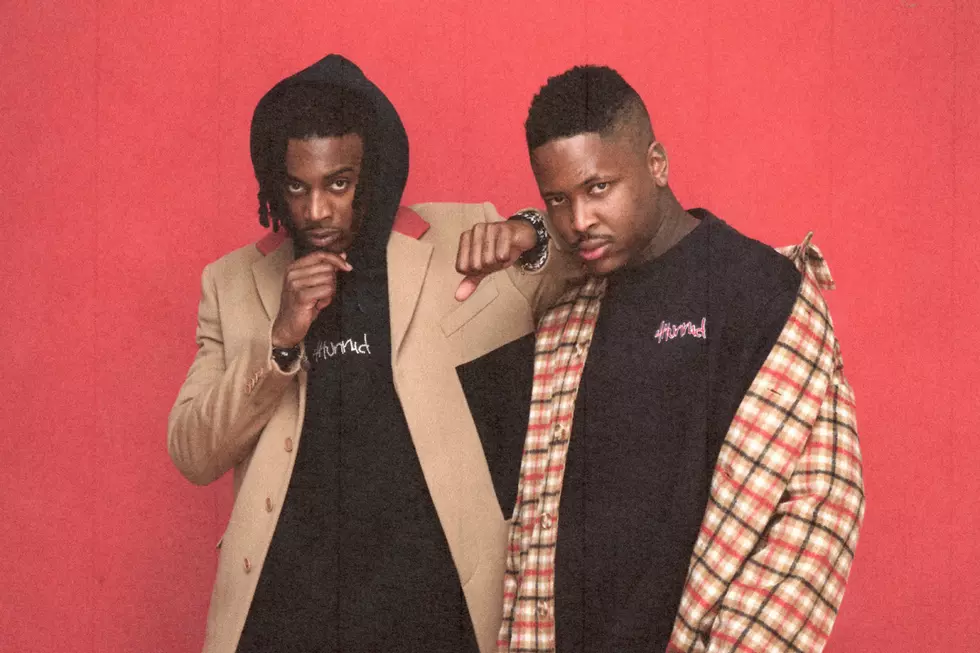 YG and Playboi Carti Star in 4Hunnid's 2018 Late to School Campaign
4Hunnid
YG is proving he wasn't playing around when he entered the streetwear game and started his 4Hunnid imprint. On Monday (Oct. 15), the Compton rapper debuted the brand's latest collection, Late to School, revealing that he also recruited Playboi Carti to star alongside him in the campaign's accompanying lookbook.
The new collection is comprised of a variety of signature items, including a Members Only coach jacket, crewnecks, hoodies, tee-shirts, joggers, striped shirts and three different hat styles, with each item following a colorway comprised of black, red, mustard yellows and different hues of blue.
"The brand is built on authenticity, pushing society and the fashion industry to respect the originality that comes from where we come from," the brand's creative director, Gavin McNeill, shared in a statement. "With the Late to School collection, we're telling the story of the kids that didn't fit in the box of school or what society says is traditional education. We're using unique embellishments from our era, the early 2000s, to present streetwear as a quality product, at a higher level."
The clothing brand, which utilizes the same name as YG's record label, has been in business for just over two years now and has already found its way into high-end retailers, such as Barney's, and is also carried in nationwide skate shops, such as Zumiez.
The "Late to School" collection, which ranges in price from $50 to $185, is available for sale via 4Hunnid's official website. Check out some pictures from the new collection below.
See 4Hunnid's Late to School Collection